Kevin Smith Might've Reviewed Star Trek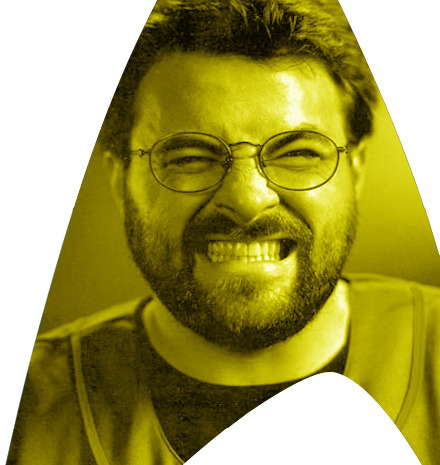 Entertainment Weekly should probably hire Kevin Smith to write movie reviews. Heck, they've sent Diablo Cody to do set reports!? It seems like Smith is seeing all the films early now-a-days. First The Dark Knight, then Watchmen, and now... Star Trek? Maybe so. The Clerks director was a guest on KROQ's Kevin and Bean show and eludes to having seen JJ Abrams' Star Trek. Lets take a look at the transcript thanks to TrekMovie:


Smith: I saw a movie last night that I cannot talk about.
Host: Was it good?
Smith: It was phenomenal.
Host: Any stars, any break out stars, and do they trek?
Smith: The stars absolutely trek in this film. It is fantastic. Anybody who was worried doesn't need to be worried–about this film I cannot talk about...It was in very capable hands. The director did a phenomenal job–the director and his crew. Top notch cast and the guy that plays the lead is an instant star. That dude is going to be so famous. He is so wonderful. He picked up a role that I would say is pretty challenging for someone to step into the shoes of, because it is a role that has been played before many times by the same guy.
Host: How do you out Shatner, Shatner?
Smith: I don't what you are talking about.
Host: I was just saying that as an expression.Smith: Yes, absolutely, in a world of expressions, I would agree with that...I am so not


Yes, how do you out Shat, Shatner? When Chris Pine was cast in the role of Captain James T Kirk, fans were not pleased. But now it looks like Pine's turn as Kirk might be the unexpected highlight of the new film.