Great Rumor: Billy Bob Thornton Up For Freddy Krueger?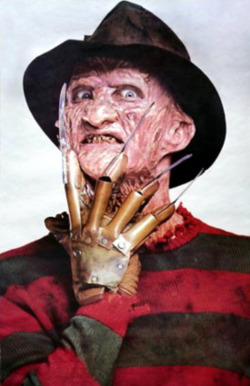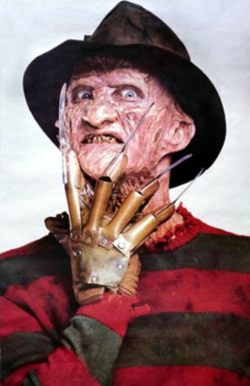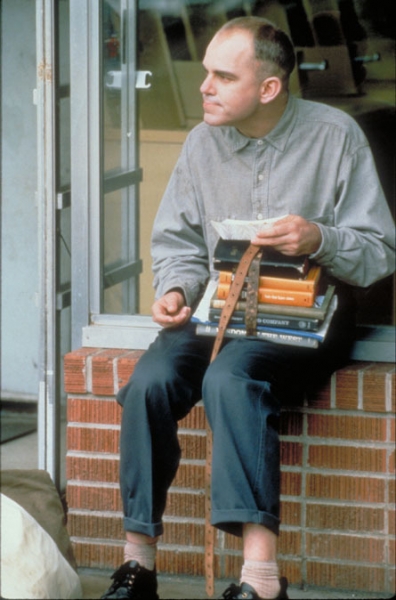 Breaking, Halle Berry just fainted. According to a tipster at JoBlo, when Robert Englund appeared on Loveline four days ago he mentioned that Billy Bob Thornton is being considered for Freddy Krueger in the remake of A Nightmare on Elm Street. Did any of our readers tune in to hear what was specifically said (about the casting, not candle light stamina)? Thornton is no stranger to playing small town outcasts in long sleeve apparel who commit murder. He won an Oscar, and ten million bad impressions by Southerners, for 1996's Sling Blade.
Englund previously stated that he's cool with both the remake and passing the claw to a new actor. During Comic-Con, Platinum Dunes producers Brad Fuller and Andrew Form were enthusiastic yet cautious about the project, which remains in the early stages and is currently being written by Wesley Strick (Cape Fear, Doom). They emphasized a fresh focus on the psychology of Krueger and elaborate CGI nightmare-scapes not seen in Wes Craven's low budget, still freaky original co-starring Johnny Depp. Here's what Fuller told MoviesOnline...
"If we're lucky enough to get that movie, I suspect because of what we try and do with all our horror movies is really keep it real. I don't know that, if we're lucky enough to do that, it's always weird to speculate on that but I can't imagine Freddy's going to be throwing out one-liners the whole way through."
The buzz on PD's Friday the 13th revamp tooka slight dip with fans last month though the trailer was met with generally favorable reviews. Unlike that popcorn film, nothing I've heard really jazzes me about this inevitable ANOES remake. When Freddy's grossly scalded head once again rises out of the bathwater between a nubile girl's legs, I guess Billy Bob would be a fine choice.
Update: FirstShowing report that Englund also mentioned this casting rumor on a separate radio interview.
Discuss: Your thoughts on Billy Bob Krueger? If he nabs the role, should producers hire Lucas Black (Sling Blade, Friday Night Lights) for another reunion?