/Filmcast Ep. 11 - The Mummy: Tomb Of The Dragon Emperor (GUEST: Stephen Tobolowsky)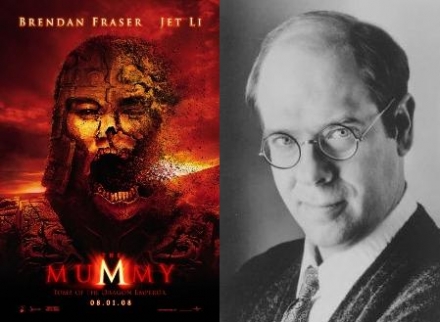 In this episode of the /Filmcast, Dave, Devindra, and Adam debate the merits of 2D animation, weigh in on a Monsters Inc. sequel, and spend more time than humanly thought possible destroying The Mummy: Tomb of the Dragon Emperor. Legendary actor Stephen Tobolowsky (from Stephen Tobolowsky's Birthday Party) joins us to re-enact The Matrix Reloaded and to show us exactly how film criticism is done.
Have any questions, comments, or suggestions? Want to sponsor or advertise with the /Filmcast? Feel free to e-mail us at slashfilmcast@gmail.com. You can also reach our voicemail number at 781-583-1993. Join us next week as we broadcast the /Filmcast live on MONDAY night at 10 PM EST / 7 PM PST to review Pineapple Express with Dan Trachtenberg from the Totally Rad Show!
To hear the entire episode, you can download it here.
To hear just the segment where Stephen Tobolowsky reviews The Mummy: Tomb of the Dragon Emperor (WITH SPOILERS), you can download it here.
The /Filmcast will be having some more great guests to review some amazing movies this summer! To make sure you don't miss an episode, subscribe to the /Filmcast using the following links:
Show Notes
Introduction
What Have We Watched
David Chen: (11:20) Pineapple Express
Devindra: (12:11) Doomsday
Stephen Tobolowsky: (14:30) Matrix Reloaded, Journey to the Center of the Earth,
Adam: (21:49) [Shit Movie of the Week] The Lost Boys 2
Film News
Featured Review
(49:38) The Mummy: Tomb of the Dragon Emperor
Credits
Contact us at our new voicemail number: 781-583-1993