The Truth About Those Dark Knight Sequel Casting Rumors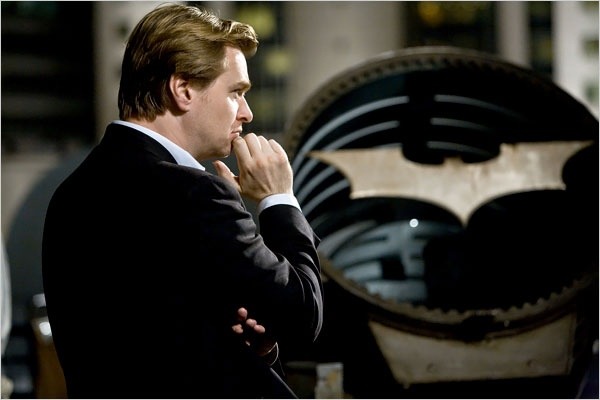 Since The Dark Knight is headed to become the second biggest grossing film of all time (domestically), rumors have already begun as to what villains will be featured in the enevitable sequel. The latest from the rumor mill has Johnny Depp as The Riddler, Angelina Jolie as The Catwoman, and Philip Seymour Hoffman as The Penguin. Oh my!
Wouldn't Johnny Depp make a great Riddler? Yeah, BUT the truth of the matter is that Christopher Nolan has not yet signed on for a third Batman film. His brother and screenwriter Jonathan Nolan is supposedly still on the set doing work for Terminator Salvation. And who knows what David Goyer is up to. Even if he is busy penning a treatment, which is doubtful, I'm confident that casting talks won't take place for quite some time. Nolan is also the type of guy to cast a role only when he has a script in hand. So I'm sure we won't hear any casting announcements any time soon. But also take note that none of the actors who have played villains thus far were considered A-listers. And by that I mean, none of them alone could (at least, at the time) open a big blockbuster movie.

As to which villains will be featured in the next Batman film?
Goyer recently told MTV that Chris has decided on a theme for a potential third film. And anyone who has seen either of Nolan's Batman films know that the theme is inexorably tied to the villain. And while I can easily imagine someone like The Riddler in the Nolanverse, turned into a serial killer who leaves clues behind. I can't quite imagine a theme based on The Riddler, which would effect Bruce Wayne. And the same could be said for many of the prominent characters in the Batman franchise.
And remember, Goyer and Nolan told us that with 70 years of Batman history, they are more interested in some of the "dozens if not hundreds of other characters" that "had not been in the movies before, and had not been in the sixties TV show before." My guess is that the villain might not be anyone we expect.