Rumor: Keanu Reeves In Live Action Cowboy Bebop?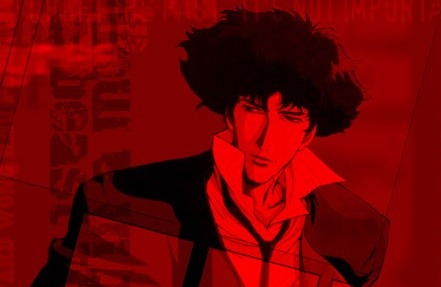 A source at FirstShowing is reporting a juicy rumor that Keanu Reeves has been attached to play Spike Spiegel in a big budget live-action adaptation of Cowboy Bebop.
Sinichiro Watanabe's popular Japanese anime is set in the year 2071 AD, and follows a group of bounty hunters, called "Cowboys", on the spaceship Bebop. Spiegel is a former member of the Red Dragon Crime Syndicate who is haunted by the memory of his time in the organization. Fox has yet to announce a writer or director, but the project is being fast tracked for a 2010 release. The popular anime has spawned an animated movie, two manga series, and two video games. Not much more information is known at this time.Discuss: What do you think of Keanu Reeves starring in a live action Cowboy Bebop?