Guillermo Del Toro's Don't Be Afraid Of The Dark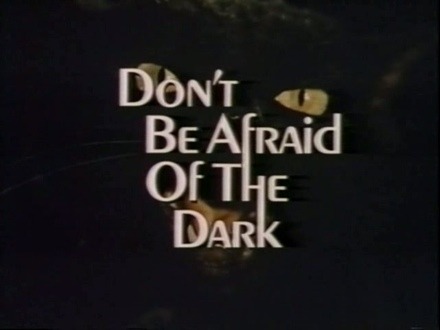 If directing a prequel adaptation to one of the biggest movie franchises in the history of film wasn't enough, Guillermo del Toro has found yet another project to add to his already overfull plate. The Pan's Labyrinth filmmaker will produce a remake of ABC's 1973 television movie Don't Be Afraid of the Dark for Dimension Films. Del Toro is adapting Nigel McKeand's cult classic teleplay with his Mimic writing partner Matthew Robbins, and comic book artist-writer Troy Nixey (Batman, Matrix, Trout) will make his feature directorial debut.
The story follows a young girl who discovers sinister creatures that live underneath the stairs in her father's house. The film is in the earliest stages of development, but the plan is to make this a creature feature with a focus on the unique and fantastical creatures from the mind of del Toro. But isn't that what everyone wants from del Toro now a days? I can only imagine that del Toro's voice mail is filled with messages from studio executives asking if Guillermo would be interested in making a big budget fantasy film like Pan's Labyrinth, but in english and without the dark gore...