Repo! The Genetic Opera Movie Trailer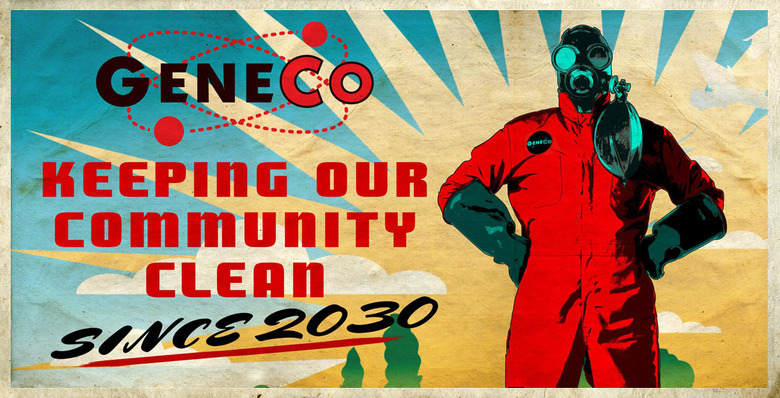 A new movie trailer for Darren Lynn Bousman's Repo! The Genetic Opera has gone online as the Fantasia Film Festival begins next week. I hate to rehash the quotes used in the trailer, but the movie looks both stunning and original, and might very well become an instant cult classic. It looks like Rocky Horror Picture Show meets Blade Runner meets Saw. I also love the fusion of comic book styling used in the backstory and actor credits. And did I mention the music? Tell me what you think in the comments below!
[flv:http://bitcast-a.bitgravity.com/slashfilm/trailers/repo2.flv 460 258]
Set in the 2056, REPO! THE GENETIC OPERA, tells the story of an epidemic of organ failures that devastates the planet, killing tens of millions. Out of the tragedy, a savior emerges: GeneCo, a biotech company that offers organ transplants... for a price. Those who miss their payments are scheduled for repossession and hunted by villainous Repo Men. In a world where surgery addicts are hooked on painkilling drugs and murder is sanctioned by law, a sheltered young girl searches for the cure to her own rare disease as well as information about her family's mysterious history. After being sucked into the haunting world of GeneCo, she is unable to turn back, as all of her questions will be answered at the wildly anticipated spectacular event: The Genetic Opera.
Directed by Darren Lynn Bousman (SAW II, SAW III, SAW IV) and produced by Twisted Pictures and Lionsgate, this futuristic horror rock opera stars Paul Sorvino (GOODFELLAS), Alexa Vega (SPY KIDS), Paris Hilton (HOUSE OF WAX), Anthony Head (TV's "Buffy the Vampire Slayer"), Bill Moseley (THE DEVIL'S REJECTS), Ogre (from the band Skinny Puppy) and world-renowned opera singer Sarah Brightman (Broadway's "Phantom of the Opera").
source: sympatico