Cool Stuff: Tom Whalen's Poster Art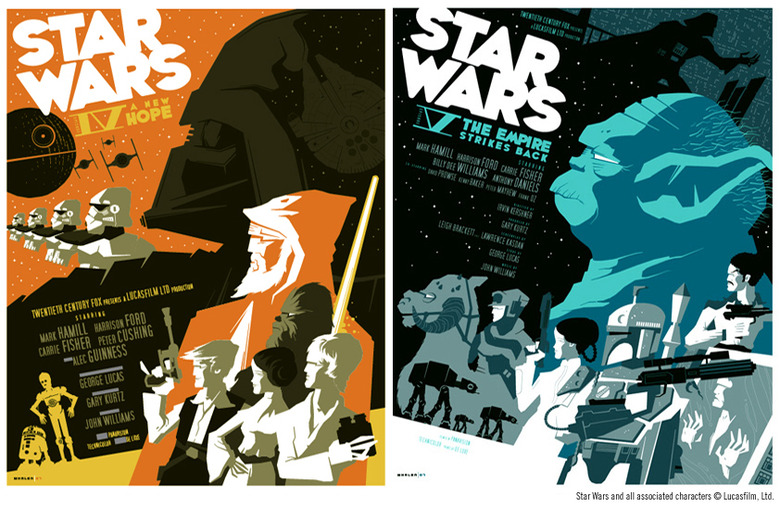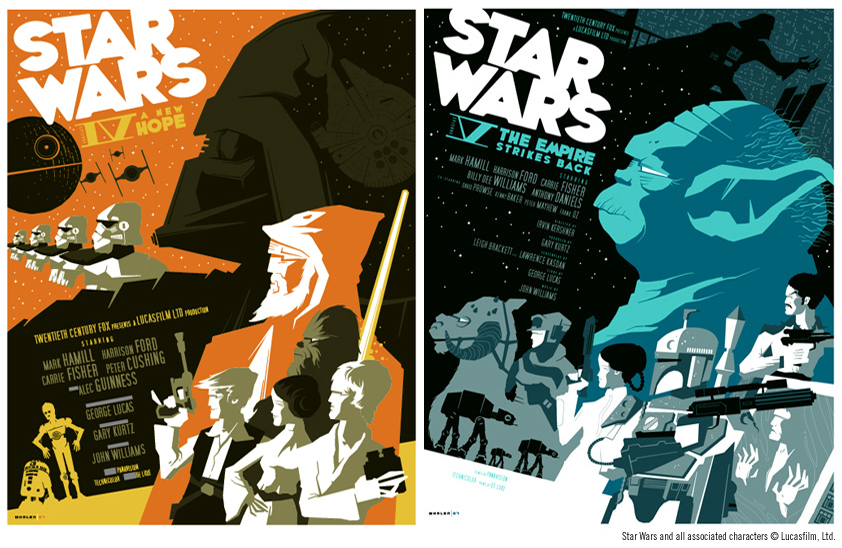 34-year-old illustrator/designer Tom Whalen has been creating geekarific fan art for the last few years. His original Star Wars posters (seen above) are reminiscent of Eric Tan's work (which we've featured recently on the site). Click on the image above for a better look.
"I love those movies (the Star Wars trilogy) and had to pay homage to them!" Whalen told me before confirming that a Return of the Jedi poster is also planned, "complete with Slave Leia".
The art is created using a mechanical pencil and adobe illustrator. Whalen says his style is heavily inspired by Russian constructivist poster art, the design of Saul Bass, years of comic book collecting and his "unhealthy obsession with Japanese giant monster movies".
"Like many others, I'm sick to death of tired photoshop montages passing as movie poster art!"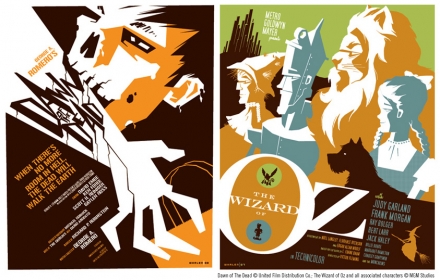 Whalen works as an editorial illustrator for a medical magazine. While experimenting with styles a few years back, he has come up with the graphic profile that's been evolving ever since.
"I [was] inspired by the fantastic painted art that always accompanied horror movies and decided to translate some of those classic movies into my style."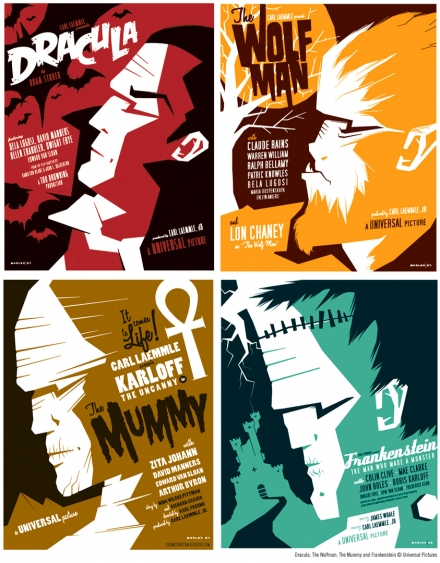 "My all-time favorite horror film is halloween... I may work up a full movie poster for that one once October rolls around!"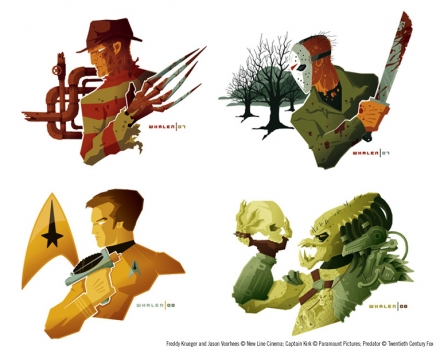 So what's up next?
"I have a few commissions lined up right now and i'm creating a line of original faux movie posters for cinema-suicide... as well working as the biggest project of them all... a four-week old newborn!"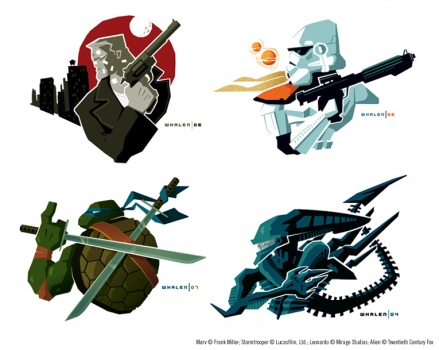 "I haven't done any professional movie work, but it really is a dream of mine..."
Whalen sells some of his art at conventions and festivals, so if you're looking on obtaining a print or have any commission work, contact Tom directly at tom@strongstuff.net. Or you can check out more of Tom's creations on his DeviantArt profile or his portfolio blog StrongStuff.net.
Cool Stuff is a daily feature of slashfilm.com. Know of any geekarific creations or cool products which should be featured on Cool Stuff? E-Mail us at orfilms@gmail.com.

via: SuperPunch