NSFW: Not Quite Hollywood Movie Trailer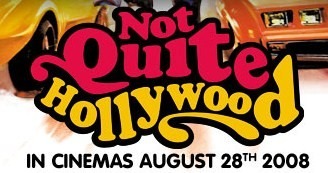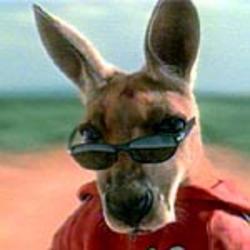 History books say that Australia was founded by criminals, crabs and derelicts, so why shouldn't the land's cinema reflect such ribald and humble beginnings? The new documentary, Not Quite Hollywood, takes a look at '70s/'80s "Ozploitation" (what a sweet word) from the eyes of endless players (Jamie Lee Curtis, George Miller, George Lazenby) and admirers—yeah, you just knew that Quentin Tarantino would be available to tell you how it be and how it used to be. When it comes to docs like this (btw: you must Netflix Z-Channel!), QT's that lone guy in the theater whenever you walk in 25-mins early.
The NQH trailer overfloweth with priceless Fango-gasm gore, supple eroticism, and the always lovely Stacy Keach saying "rape" and pontificating about his and Curtis's 1981 hitchhiker thriller gem Roadgames. I've seen a lot of B-movies, but I'm not sure just how much altered-state Aussie celluloid has floated through my brain over the years. Off the bat, I'd recommend seeing Peter's Weir's mindfuck, The Last Wave, and recommend knowing about (but not seeing) the only killer feral pig movie, Razorback—sounds great, I know, but it plays like a neverending Duran Duran video. Also: you pretty much see all of the feral pig footage in that entire film in this trailer. All in all, this is a colorful-looking doc from sometime director Mark Hartley. Film history, for your health.
CLICK HERE TO VIEW THE NOT QUITE HOLLYWOOD MOVIE TRAILER.
Discuss: Favorite Ozploitation flicks besides Mad Max? Anyone, anyone? Any riotous defenders of Razorback (besides AICN's Verne, way off on this one, dude)?