Cool Stuff: Graffiti Star Wars AT-AT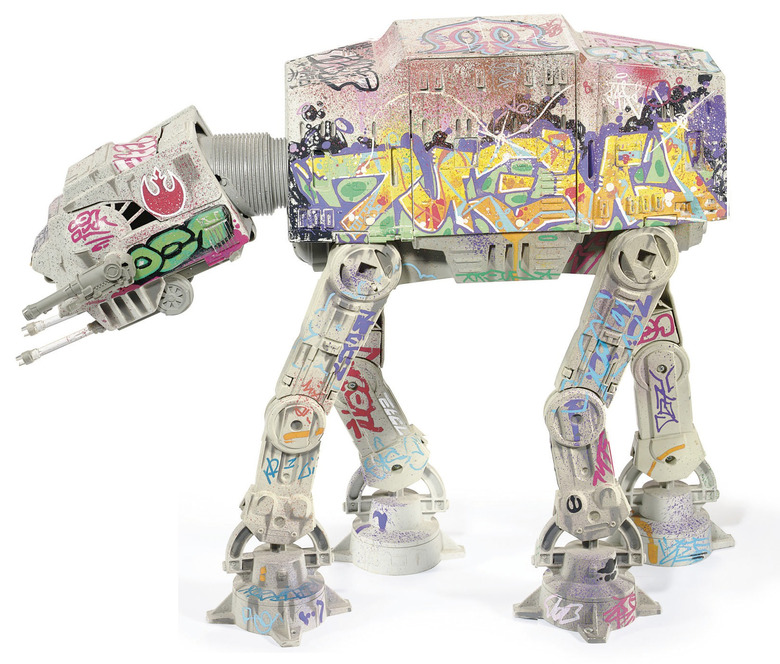 Suckadelic's Hasbro Star Wars AT-AT was customized by professional Graffiti artists EASE and JK5. All tags are written in the Aurebesh language, a fictional letter system created for the in-world use for the 6 Star Wars films. The largest tag on the side of the vehicle spells the word REBEL. Click on the iamge above to see all the wonderful detail.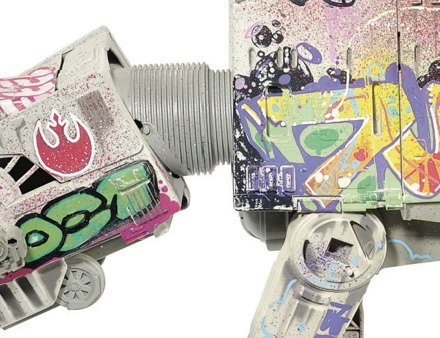 The item is now on auction at Christie's, where it is expected to sell for an estimated $1,500 – $2,000.
Cool Stuff is a daily feature of slashfilm.com. Know of any geekarific creations or cool products which should be featured on Cool Stuff? E-Mail us at orfilms@gmail.com.

via: SuperPunch