Quote: George Romero Says Zombies Can't Run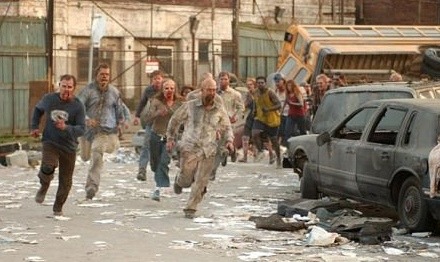 Legendary horror filmmaker George Romero (Night of the Living Dead) insists that Zombies can't run.
"The dead can't run. Their ankles would break. It doesn't make sense to me," Romero told NWA. "The dead move slowly. But they keep coming."
Question of the Day: Should Zombies be able to run?