Leonardo DiCaprio Is Nolan Bushnell In Atari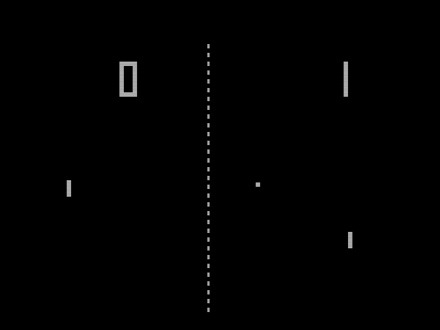 Leonardo DiCaprio has signed on to star as Nolan Bushnell in Atari, a biopic about "the founding father of electronic gaming", who was the inventor of Pong and founder of Atari.
Screenwriters Brian Hecker (Tribeca short film Bart Got a Room) and Craig Sherman (Pop Warner's biopic) sold the pitch to Paramount on Friday, and DiCaprio's production company Appian Way will produce. Hecker and Sherman told THR that they hope to play with elements from Mr. Smith Goes to Washington and Tucker.
Bushnell was an engineering student who went from fixing broken pinball machines to launching the Atari Corporation in 1972 (a reference to a check-like position in Go, one of Nolan's favorite games) where he created Pong, which is often regarded as the world's first video arcade game (which is actually untrue, as Computer Space  launched a year earlier). A home version was released in 1974 and took the world by storm. Nolan sold the company to Warner Communications for a mere $28 million, to get the capital to release the Atari 2600, credited with popularizing the use cartridge based console video game systems. By 1979, the 2600 was the best-selling Christmas gift. By 1983, the company had sold over 8 million units. Nolan also created Chuck E. Cheese's Pizza Time Theatre (later known as just Chuck E. Cheese).
Having grown up a kid of the 1980's, I have a huge amount of respect for Nolan Bushnell. That said, I'm not sure if his story is worth telling on the big screen. It seems more of a Pirates of Silicon Valley type of story. And I'm not knocking Pirates, it's considered a cult classic among tech geeks, but there is a reason that that movie was made for television. And with over 20 projects in some form of development, as producer or star, I'm not sure  DiCaprio will ever find enough time to clear his plate to do this film.
Among his other films in development, DiCaprio is also attached to play felon Jordan Belfort in Warner Bros' The Wolf of Wall Street and James Bond creator Ian Fleming in Fleming. The actor/producer has taken on many real life roles over the years including author Tobias Wolff, poets Jim Carroll and Arthur Rimbaud, counterfeiter Frank Abagnale Jr. and aviator Howard Hughes.
source: THR