Two More Board Donnie Darko Sequel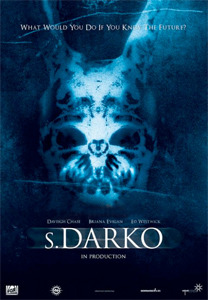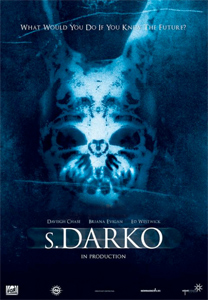 Remember that horrible sounding Donnie Darko sequel we told you about a couple weeks back? The one in-which Richard Kelly has no involvement or even support? Well that movie just added two more names to the roster. How about Oscar nominated Jake Gyllenhaal? Nope. Or how about Golden Globe nominated Maggie Gyllenhaal? Wrong again. Maybe, uh, Oscar nominated Mary McDonnell? Nope, these are two brand new cast members not featured in the original film.
So what "talented" duo of actors were hired?  Elizabeth Berkley, who many remember from Saved by the Bell and Showgirls, and Briana Evigan, who was in Step Up 2: The Streets, have boarded the Darko sequel/spinoff. According to THR, Berkley is playing "a speed freak-turned-Jesus freak whose sentiments about ridding the world of its exponential sin are rivaled only by her infatuation with her dreamy pastor." They will join the already announced cast of Ed Westwick (Gossip Girl, Justin Chatwin (The Chumscrubber), and Daveigh Chase (Donnie Darko) in Utah where production has already begun.
The sequel picks up seven years after the first film and Donnie's death when his now 18-year-old sister Samantha Darko (hence the title S. Darko), and her best friend Corey go on a roadtrip to Los Angeles, where along the way they are plagued by bizarre visions. Yeah, nothing about this movie sounds good.