Evil Dead: The Musical's Broadway Spoofing Posters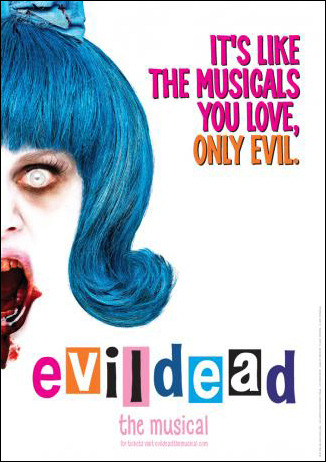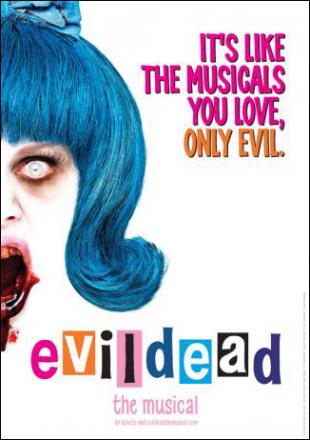 If you haven't checked out the promo vid for Evil Dead: The Musical do so here. Lots of red syrup and possessed hand action makes for a seemingly faithful, campy adaptation of Sam Raimi and Bruce Campbell's classic goofball horror. The Toronto production has released three poster spoofs of the Broadway staples Hairspray, Mamma Mia! and Les Miserables. Let us know if you've seen the play (did you sit in the splatter section?) in the comments!
Update: /Film reader, The Addict, points out an online petition to bring the production back to the States. Canadian /Film reader, Jonny, also points out that those "Canada: America's Hat" Busted Tees ads on our site are offensive.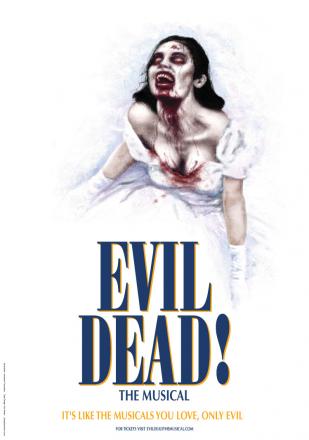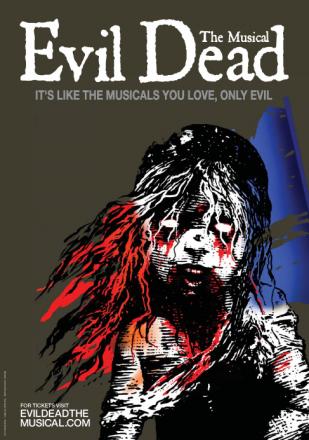 via Gawker