Lucas Has Idea For Indiana Jones 5; Spielberg, LaBeouf, And Ford Don't Rule It Out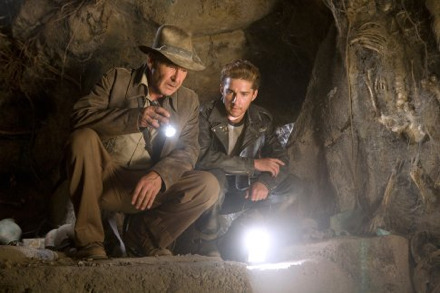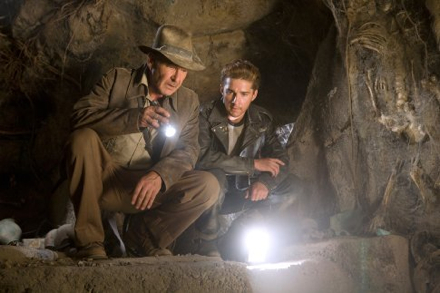 Rumors began in July 2007 that Shia LaBeouf signed a contract to reprise his role of Mutt Williams, in a series of Indiana Jones sequels. MTV quickly got a denial from LucasFilm, although it turns out that IESB.net's source probably wasn't far off after all. It has now been revealed that George Lucas has an idea to make more Indy films with Mutt as the lead character.
"I haven't even told Steven or Harrison this," Lucas told Fox News. "But I have an idea to make Shia [LeBeouf] the lead character next time and have Harrison [Ford] come back like Sean Connery did in the last movie. I can see it working out."
And I'm betting that like most Hollywood contracts, LaBeouf probably has stipulations which lock him into a sequel/spin-off if Paramount wanted to make one, despite what LucasFilm claimed last year. And LaBeouf says he would be interested.
"I don't think a Mutt spinoff would be as big as Indiana Jones," LaBeouf told MTV. "[But] fingers crossed!"
Harrison Ford told USA Today in April that "he also might consider a fifth installment of Indiana Jones, though he hopes it wouldn't take 20 years to pull together."
"And it's not like Harrison is even old," admits Lucas. "I mean, he's 65 and he did everything in this movie. The old chemistry is there, and it's not like he's an old man. He's incredibly agile; he looks even better than he did 20 years ago, if you ask me."
Even director Steven Spielberg admitted a years back while developing Crystal Skull, that he wouldn't rule out a fifth film.
"Oh, I don't know," Spielberg told the Chicago Sun Times. "Of course, I said the third INDY would be the last one. And obviously it's not. So I can't even comment whether the fourth will be the last one or not. I'm not looking to redesign the wheel. I just want to continue the saga."
If Indiana Jones and the Kingdom of the Crystal Skull does the business that everyone is expecting, I don't see how they couldn't launch a sequel/spin-off. What about a storyline where Shia has to find and rescue Indiana Jones, a callback to The Last Crusade.
Discuss: Would you see a Indiana Jones spin-off starring Shia LaBeouf?