Page 2
Here is a round up of stories that just didn't make the /Film front page, or what we like to call.... Page 2!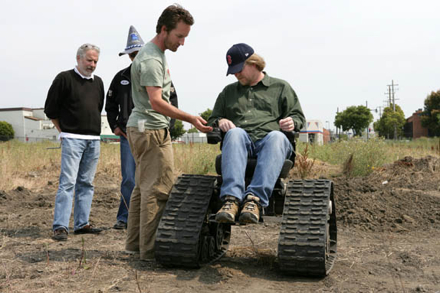 TotalFilm has a batch of production photos from Pixar's WALL-E.
David Poland calls Sex and the City: The Movie "the Lord of the Rings of Chick Flicks… not that it's anywhere near as good, emotional, artistically made or worthy of box office or awards… IT'S 2 HOURS AND 25 F***ING MINUTES LONG!!!!"
With news of yesterday morning's decision by the California Supreme Court, Screenwriter John August has announced he is getting married. Congrads.
France's MK2 and Britain's Film4 will produce "Satisfaction," the second film by U.S. writer-director Miranda July (Me and You and Everybody We Know). [Variety]
Universal Pictures has launched a viral site for the Timur Bekmambetov's Wanted – FraternityofWeavers.com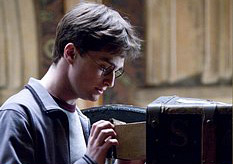 Blogwarts has the third official photo from Harry Potter and the Half-Blood Prince, but it's very low resolution and not very revealing.
Rotten Tomatoes' Total Recall column focuses on movies with talking live-action animals.  This, naturally, is in anticipation of the new Narnia movie.
Variety continues to STEAL stories from movie news websites. How unprofessional. [collider]
Producer Daniel Dubieki says he would like to make a sequel to Jennifer's Body: "I could see [a sequel] in the future if this movie does well and I think it will. As long as we can bring the right ingredients back to the table, I could totally see that happening. We're not making it for that reason, but it could work. I'd love to do that." [shock]
ThePlaylist has a small review of Pineapple Express: "The movie was bloody and hysterical. It was definitely like no other movie I've ever seen. [There's] lots of killing, at least 12 on camera deaths, and lots of blood. Insane. PS Danny R. McBride is a scene stealer."
Former Secretary of State Warren Christopher, who represented the Al Gore team during the 2004 Florida recount, has denounced the HBO drama Recount, scheduled to air on May 25. [imdb]
io9 explains How Superhero Movies Made Comic Books Cooler (If Not Better).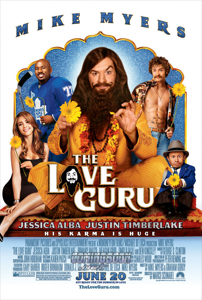 ComingSoon has a new poster for Paramount's The Love Guru, and no one cares.
PixarBlog has the track-listings for the WALL-E soundtrack.
Film School Rejects has the trailer for Don Cheadle's Traitor.
The Chronicles of Narnia: Prince Caspian is currently getting a 73 percent on Rotten Tomatoes.
Jon Brion is scoring Charlie Kaufman's Synecdoche, New York. [playlist]
Tom Cruise is in talks to star in director Phillip Noyce's thriller 28th Amendment, about a U.S. president (Cruise) who discovers that a secret committee (run by Denzel Washington) has controlled the U.S. government since WWII. [moviehole]
Six Flags Great Adventure announced the grand opening of The Dark Knight coaster which will feature new customized footage of Aaron Eckhart as District Attorney Harvey Dent. The ride also incorporates audio and visual elements from the film which will debut July 18, 2008, offering guests a sneak peak. [SHH]
The Movie Blog theorizes that Paramount might have botched the marketing for Indiana Jones 4.
Rob Corddry has landed his first starring role, a part in "Project A," an action comedy from Ben Stiller's production company about a man trained by the U.S. government as a Cold War experiment to become the world's biggest jerk. [reuters]