Page 2
Here is a round up of stories that just didn't make the /Film front page, or what we like to call.... Page 2!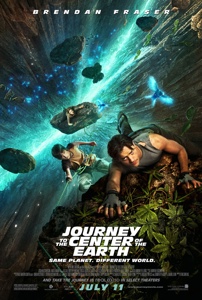 Orlando United has photos of the exterior and queue area of Disney's new Toy Story Mania. I love the mini-replica of Pixar Studios.David Chase, creator of "The Sopranos," has signed on to write, direct and produce his first feature film for Paramount Pictures. [Variety]
Warner Bros has released a new poster (seen right) and trailer for Journey to the Center of the Earth 3D. [Apple]
Natalie Portman has walked out of new film 'Wuthering Heights'. [monstersandcritics]
There are only 13 directors in film history who's films have grossed more than $1 billion at the box office (domestically). Michael Bay did it in seven. So did James Cameron. [shootfortheedit]
Before we take a trip back in time, JJ Abrams' Star Trek actually begins sometime after 2002's Star Trek: Nemesis, as Ambassador Spock (Leonard Nimoy) returns from Romulan space. [TrekMovie]
The Dark Knight: HBO First Look' will premiere on Thursday, July 10 at 10:45 p.m. Like all of HBO's recent behind-the-scenes special, The Dark Knight first look will run 13 minutes. [comics2film]CC2K takes a look at an unproduced script for a prequel to Who Framed Roger Rabbit and finds that it's not all bad.Dennis Quaid and Ben Foster will topline Christian Alvart's sci-fi thriller Pandorum. [variety]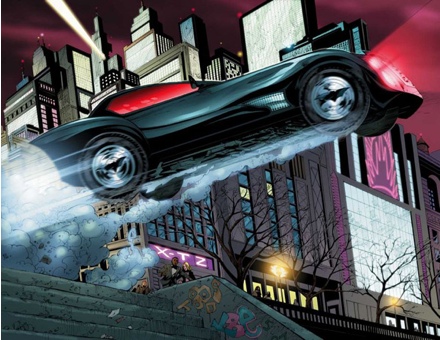 Take a first look at the new Batmobile which will debut in Batman #676. Yeah, I like the the tumbler better. [io9]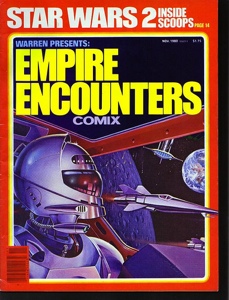 The November 1980 issue of Warren Presents: Empire Encounters Comix offers the promise of spoilers for "Star Wars 2!" Boba Fett leading stormtroopers? A Rebel assault on "Vader's stronghold?" Han Solo and Chewbacca captured by the Empire? [John Booth]
Lionsgate has picked up the rights to the comic book "Deal With the Devil" and has set writer Kyle Ward to adapt. [THR]
Our friends at LatinoReview have seen an unfinished cut of Hellboy II: The Golden Army and says it "was a joy to watch even without the eye candy."
The Sandcrawler Times has a look at a bunch of new WALL-E products from Thinkway Toys.
NYTimes reports that the negative Indiana Jones review which leaked last week was actually from "a theater executive who saw the film at an exhibitors' screening this week." And that "Theater executives may have an incentive to play down a movie's prospects after such a screening, to get better terms."
Check out the trailer from the WALL-E video game. [fanboy]
Watch the movie trailer for Noise starring Tim Robbins on FirstShowing.
Johnny Knoxville and Parker Posey are attached to star in John Waters' Christmas film Fruitcake. [THR]
Senator Entertainment has greenlit Samuel L. Jackson thriller Unthinkable with Gregor Jordan (The Informers) attached to direct with production starting Sept. 2 in Michigan. [variety]
The new Knight Rider series won't be based on that terrible terrible pilot. Thank God! Oh wait, that still doesn't mean it's going to be good. [screenrant]
How could anyone hate E.T.? Annalee Newitz lists Nine Reasons Why She Hates the Spielberg film. [io9]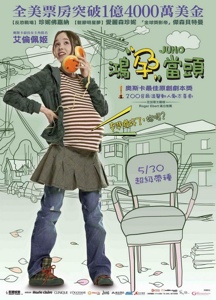 I love this Taiwan version of the Juno poster. [impa]
FSR has posted the Ten Movies You Need to See Before Going to Vegas.American Teen is being given a new soundtrack. Lets hope they don't suck things up. Please, whatever you do – keep Phantom Planet's Do The Panic! [theenvolope]
The X-Files: I Want to Believe movie trailer will be released Monday night. [collider]
David O. Russell's risque political comedy Nailed has been put on hold while shooting in South Carolina because of a "cash crunch" that's causing problems with SAG, IATSE and the Teamsters. Co-stars Jessica Biel and Jake Gyllenhaal (the pic also stars James Marsden, Catherine Keener, and Tracy Morgan) "are waiting to see if the movie will continue. [Nikki Finke]
LatinoReview is reporting that John Singleton is looking at Bruce Willis for the role of Col. John "Hannibal" Smith for the upcoming big screen version of The A-Team.
Gov. Arnold Schwarzenegger says California must increase tax incentives to movie and television studios as a way to keep them from moving their productions out of state. [THR]
Raiders of the Lost Ark: The Adaptation will have an Los Angeles premiere at the Mann's Chinese on Wednesday, May 14th at 7:30 pm. If you ever have the chance to see this film, DO IT! [PRNewswire]
Richard Burgi (Hostel: Part II, pictured inside) plays a sheriff in Platinum Dunes' Friday the 13th remake. [bloody-disgusting]