Page 2 For April 30th
Here is a round up of stories that just didn't make the /Film front page, or what we like to call.... Page 2!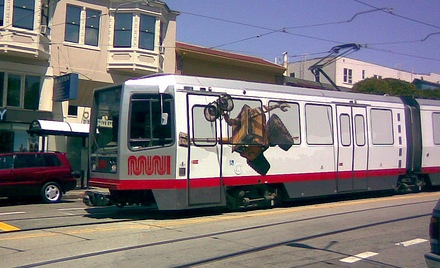 WALL-E has been spotted hanging on to the side of San Francisco's MUNI Fast Rail public transit system. [flickr]Phillip Noyce is in negotiations to direct The Art of Making Money, a DreamWorks project about a notorious counterfeiter who printed more than $10 million in fake bills. [thr]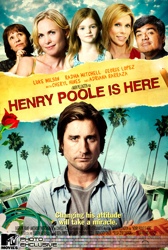 MTV has the poster for Henry Poole is Here.
United Artists and Lakeshore Entertainment have hired 24 co-creator-executive producer Joel Surnow to develop a contemporary spy thriller that will be directed by Casino Royale helmer Martin Campbell. [Variety]
Starship Troopers 3: Marauder will arrive on DVD and Blu Ray on July 29th. [bloody-d]
Oscar winning screenwriter Diablo Cody is now on Twitter. /Film is also on Twitter too!
Warner Bros will release movies for Apple TV the same day as dvd. [gizmodo]
FirstShowing takes a look at all the comic books you should read before seeing Iron Man.
Disneyland will be hosting Indiana Jones events starting on May 22nd: "Indiana Jones: Summer of Hidden Mysteries" will be made of 2 different street shows, one involves a female Archaeologist and the other features Indy fighting on rooftops. [theraider]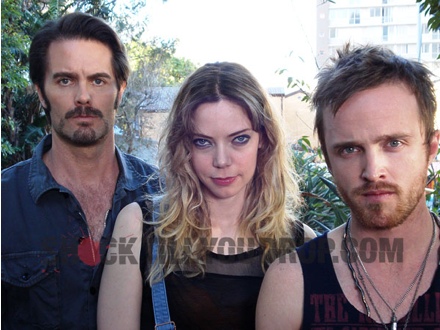 ShockTillYouDrop has posted the first photos from Rogue's The Last House on the Left remake.
Kim Richards and Ike Eisenmann, the original kid stars of Disney's 1970s "Witch Mountain" movies, are coming back for Race to Witch Mountain. [thr]
Watch the video for Scarlett Johansson's first single "Falling Down" which features David Bowie on backup vocals (but not in the video). [badandugly]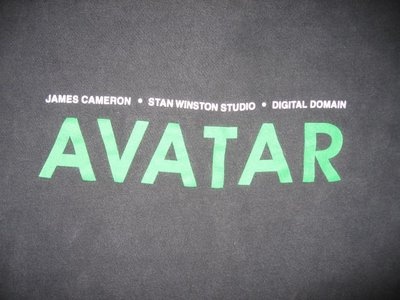 Our friends at MarketSaw have photos of a t-shirt made for James Cameron's AVATAR from 1996 which Digital Domain was working on concepts. Jeeez, this film has been in development for some time.
Mark Ronson told the BBC that Amy Winhouse submitted a demo for the next James Bond film Quantum of Solace: "The demo sounds like a James Bond theme, hopefully. But I don't know if it'll get used." [empire]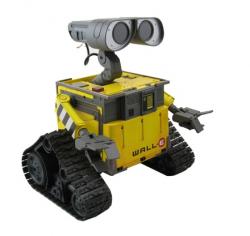 Disney will be releasing an Ultimate WALL-E programmable toy robot manufactured by Thinkway, which will retail for $189.99 USD. It will feature 10 motors for realistic movement, and also a "variety of sensors" to allow for voice activation, navigation, and detection of obstacles, among other capabilities. [pixarblog]
Spout wonders if Iron Man is Too Critically Acclaimed to be a hit?Alamo Drafthouse had a special advanced screening of Iron Man where they had a guy in a jet pack dressed as Iron Man flying around the parking lot. How cool is that?SFGate have put together a cool Google Maps mashup of famous movies shot in San Francisco. Now if only someone created a Google Map containing every movie shot in San Francisco. That would be cool.Rob Zombie has posted a cryptic Dylan Thomas poem on his Tyrannosaurus Rex blog.