Nicholas Stoller Says Jason Segel Will Star In The New Muppet Movie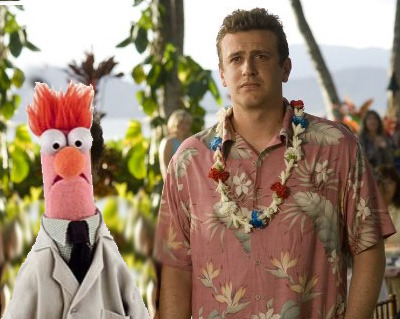 Okay, so far we don't know much about the new Muppet Movie that Jason Segel and Forgetting Sarah Marshall director Nicholas Stoller are developing, but Segel's promises that it will be a call back to the old school Muppet films has us excited. Soller recently revealed a couple new details to the Defamer.
"It's gonna be an old school Muppet movie like The Great Muppet Caper or Muppets Take Manhattan. Basically the Muppets have to put on a show to save their studio. And in the intervening years, there's been a Muppet Diaspora, so the main Muppets need to go off with Jason [Segel] and collect other Muppets from all around the world. We're in the middle of writing it now. We're on page 50."
This is interesting because in interviews Segal had been dodging questions on if he would star in the new movie, but Stoller clearly says otherwise.