DreamWorks To Make Live-Action Ghost In The Shell Movie In 3D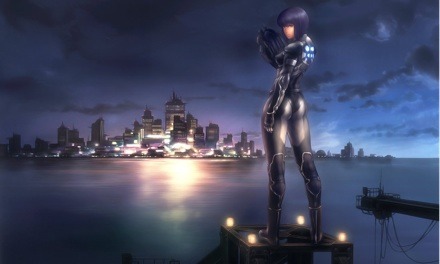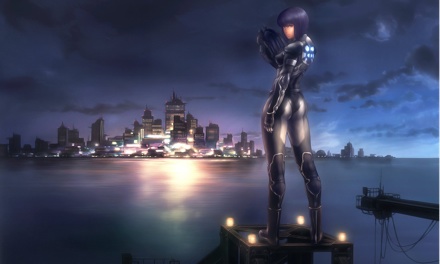 DreamWorks has acquired rights to the Japanese postcyberpunk manga Ghost in the Shell after Steven Spielberg took personal interest in the popular anime property. Variety reports that the studio plans to develop Shell into a 3D live-action feature-length film. Created by Masamune Shirow (Appleseed), Ghost in the Shell was first published in 1989 in Young Magazine. Over the years the manga has been adapted into three anime films, two anime television series, and three PlayStation video games.
According to Wikipedia, the futuristic police thriller follows the exploits of Motoko Kusanagi, a member of the covert operations section of the Japanese National Public Safety Commission, Section 9, which specializes in fighting technology-related crime. Kusanagi is capable of superhuman feats, and bionically specialized for her job – her body is almost completely mechanized; only her brain and a segment of her spinal cord are organic. I have never seen Ghost in the Shell, but the concept sounds like it could make a really cool live-action film.
And while Spielberg was instrumental on getting this project done at DreamWorks, he's not attached to the project in any official capacity (at least as far as I can tell... may-be he's executive producer?). Avi Arad, Ari Arad and Steven Paul will produce, and Street Kings screenwriter Jamie Moss has been hired to pen the adaptation.
I have included the movie trailer for Ghost in a Shell 2: Innocence below for your viewing pleasure.
[flv:http://media2.slashfilm.com/slashfilm/trailers/ghostshell2.flv 460 250]
Discuss: Are you excited fora live action 3D Ghost in the Shell movie? Who should direct?