New Religulous Movie Poster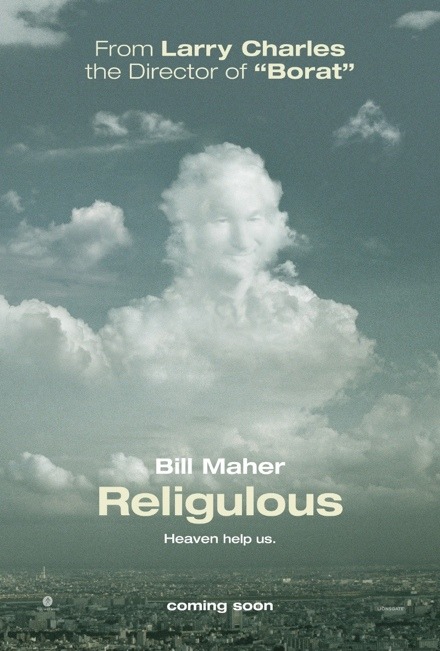 Lionsgate has revealed the theatrical teaser poster for Larry Charles' upcoming sure-to-be-contoversial documentary Religulous, which follows Bill Maher on a around the world journey to prove just how ridiculous organized religion can be. I saw a bunch of footage from this doc at Toronto last September, and it's shocking, laugh out loud funny, and appalling. One thing is for sure, it will get people talking. I love the new tagline "Heaven help us." but preferred the film festival poster where Maher's head appeared on a slice of burnt toast. You can check out the poster in High Resolution on Cinematical. Religulous hits theaters on June 20th 2008.
Discuss: How many religious groups do you think will protest this film? Will you be protesting or buying a ticket on opening night?