Danny Trejo Says Machete Movie Still Happening, Possible Trilogy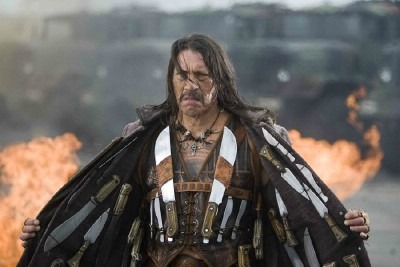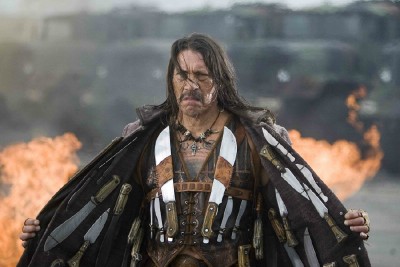 Update (04/01/08): JoBlo reports via a reader who attended the same event as Bloody Disgusting that Danny Trejo said that Robert Rodriguez may "start up again" on Machete as early as this month. More on this as/if it develops...
Gore hounds and knife show infomerical zombies, rejoice! In yet more machete-related news, Blood Disgusting ran into fanboy favorite Danny Trejo over the weekend and he gave the requisite Machete update. According to Mr. Trejo, not only is the first (and only?) Grindhouse spin-off movie still happening, but there's been talk of a trilogy. Keeping in mind that the first pseudo-exploitation flick would go straight-to-DVD, three of them wouldn't seem completely outside the realms of possibility/profitability. Can you imagine the stain a Machete box set would leave on your coffee table?
He didn't elaborate much more, but did say that Robert Rodriguez will direct the first film as well as produce, hopefully once he finishes up an unspecified project. If you're wondering what Machete would be about, stare hard at the image above and squirt ketchup all over your screen. As much as I loathed Once Upon a Time in Mexico and was dumbfounded by the can't-walk-the-talk dilemma that was Planet Terror, it would be great to see Rodriguez jam econo on three low budget action films in the spirit of a seedier, more nihilistic El Marachi. More on Machete if it ever develops...
Discuss: Machete Triple Feature? Could you handle it?