Juno Spawns Soundtrack Sequel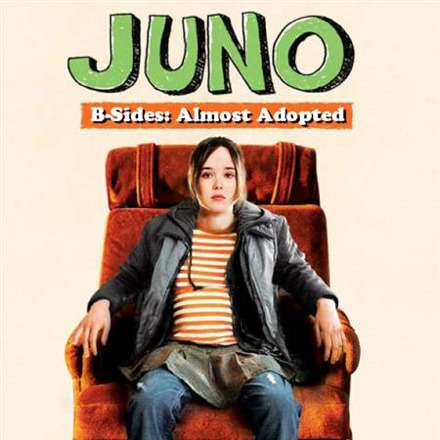 Just when you though the Juno news posts on /Film had finally come to an end, we bring you news of a sequel... kinda.
The soundtrack to Juno was almost as big as the indie film sensation itself, hitting number one on the Billboard charts and becoming the best-selling album on the United States iTunes music store upon release and remaining so for more than ten weeks thereafter. So while a sequel to the film has been discounted by the filmmakers (at least for now), a sequel to the soundtrack has just been announced.
Rhino Records will be releasing "Juno B-Sides: Almost Adopted Songs," a 15-track collection available exclusively through iTunes for $9.99 on April 8th. The album will then be available through all digital service providers on May 13th. Director Jason Reitman insists that this isn't just a money grab, writing in the liner notes:
"None of these songs made the movie, but they are all essential members of the Junoverse."
Here is the official track listing:
1. Twentieth Century Fox Fanfar – Kimya Dawson
2. Me and You – Barry Louis Polisar
3. My Wandering Days Are Over – Sebastian
4. Kite – Mateo Messina
5. Viva la Persistance
6. Little Baby – The Bristols
7. I'm Into Something Good – Jr. James & The Late Guitar
8. Meet The McGruffs – Mateo Messina
9. Once I Loved – Astrud Gilberto
10. All I Want Is You – Kimya Dawson (solo)
11. Learning the Game (single version) – Buddy Holly
12. Meet the Lorings – Mateo Messina
13. Besame Mucho – Trio Los Panchos
14. You Can Have It All 0 Yo La Tengo
15. Zub Zub – Ellen Page
You can Pre-order now on iTunes.