SXSW Movie Review: Dear Zachary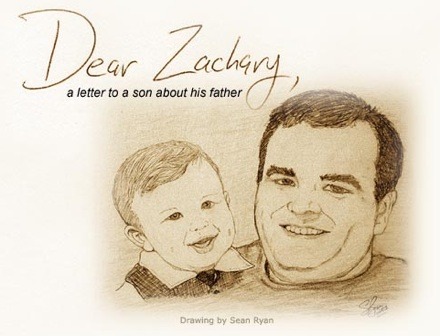 Dear Zachary: A Letter to a Son About His Father, a heart-wrenching, thought-provoking documentary edited and directed by Kurt Kuenne explores, in often excruciating detail, the death of his best friend, Andrew Bagby, a twenty-eight year old doctor completing his residency in Latrobe, Pennsylvania. On the morning of November 5, 2001, Bagby's bullet-riddled body was found in a public park. Suspicion almost immediately turned to Bagby's ex-girlfriend, Dr. Shirley Turner, a Canadian woman who studied with Bagby at Memorial University of Newfoundland. She moved to the United States to be closer to Bagby. As Turner's arrest seemed imminent, she fled back to St. John's, a small city in Newfoundland, Canada.
Kuenne initially set out to document his friend's life through interviews with friends, family members, medical students from Memorial University, and Bagby's fellow residents at the hospital in Latrobe. As the Bagby case focused on Turner, Kuenne began to follow it with greater interest. Turner's extradition back to the United States, however, proved more difficult than expected. Delay followed delay. Turner was released on bail (twice). When Turner announced that she was pregnant with Andrew's child, his parents, Kate and David, decided to leave their lives in California behind and move to Newfoundland.
Once Turner and Bagby's child, Zachary, was born, David and Kate petitioned the Canadian legal system for custody or visitation rights. Again, they encountered obstacles, both with the legal system and, unsurprisingly, with Turner, who stonewalled the Bagbys whenever and wherever she could. The Bagbys had little recourse except to acquiesce in Turner retaining parental rights and wait for the torturously labyrinthine legal system to send Turner back to the United States so could stand trial for the first-degree murder of their son.
What initially started out as Kuenne's personal project to gather as much documentary information about his friend grew until it encompassed Turner's extradition hearings, the Bagbys struggles to obtain custody of Zachary, and ultimately, an indictment of the Canadian legal system. Almost as importantly (or more importantly, depending on your perspective), Dear Zachary grew into a character study or portrait of the Bagbys, a couple near retirement age who lost so much, but still managed to find meaning in their struggles. After the resolution of their son's case, the Bagbys became advocates for reform. They hoped and continue to hope that their advocacy will help reform bail laws and strengthen child protection laws.
If Dear Zachary has any missteps, they're minor ones that are easy to overlook. The decision to show crime scene photos of Andrew's body late in the film (as opposed to early on) comes as a complete shock, but there they serve as both a stark reminder of Turner's crime and to renew the sense of outrage associated with her crime. Some of Kuenne's editing decisions also seem ill advised, but again, they're minor when compared to the rest of the documentary's strengths. In addition to editing and directing Dear Zachary, Kuenne also served as his own cinematographer and composed the score. Kuenne ultimately succeeds in crafting a deeply personal documentary about Andrew Bagby, the great impact Bagby made on his friends, family, and acquaintances and indicts a legal system that protected an accused murderer at the expense of the survivors.
/Film Rating: 8 out of 10