Ice Age 3: New Photo, Official Poster, And Horton Hears A Trailer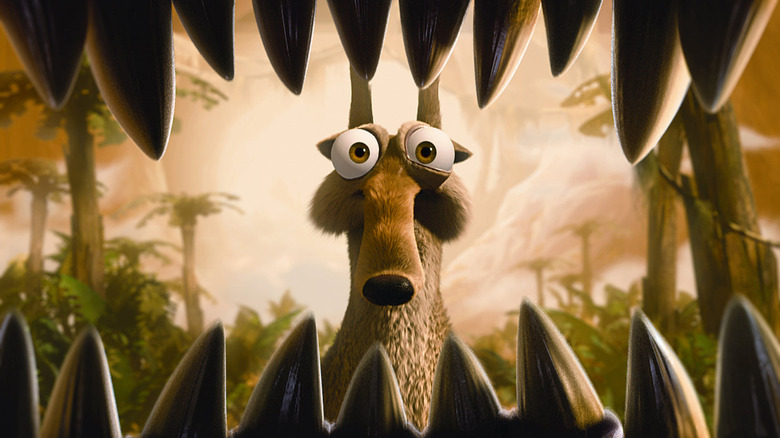 The first teaser trailer for Ice Age: Dawn of the Dinosaurs is attached to Horton Hears a Who, which hit theaters today.
While I'm not a big fan of the Ice Age series, the teaser trailers have always entertained me. Probably because they remind me of the old Looney Toons or Disney shorts. Scrat is a great character, too bad he doesn't have a good story t live in.
You can a newly released production still above, and the official release of the new Ice Age 3 teaser poster below. As always, click to enlarge. I'm sure the new teaser trailer will hit the web early next week.