MGM Planning New RoboCop Movie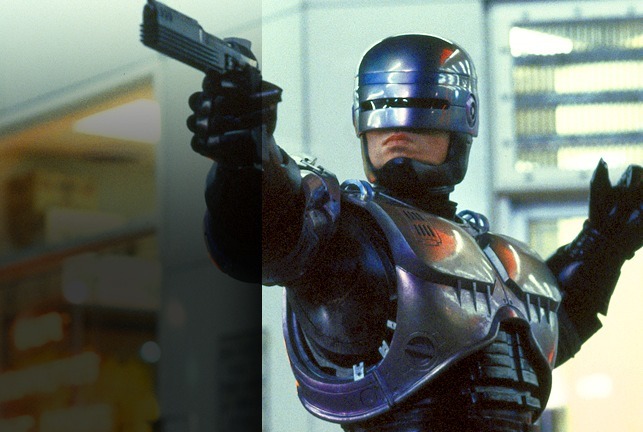 AICN pointed out a press release today from MGM that lists a new RoboCop movie alongside upcoming franchise films already in development like Quantum of Solace, The Thomas Crown Affair 2 (with RoboCop director Paul Verhoeven on board) and everyone's favorite future films, The Pink Panther 2 and 3. Here's the excerpt...
MGM is planning an exciting fall and winter release schedule. In partnership with Sony Pictures Entertainment, MGM will bring new installments of two of its tentpole franchises — the new James Bond movie QUANTUM OF SOLACE and Steve Martin in PINK PANTHER 2. MGM will also release United Artists' international thriller VALKYRIE, starring Tom Cruise on October 3. With the appointment of Parent, MGM will enter its new phase of evolution by focusing on its major movie franchises highlighted by JAMES BOND and PINK PANTHER sequels, THE HOBBIT, THOMAS CROWN AFFAIR 2, THE OUTER LIMITS, ROBOCOP, DEATH WISH and FAME, among others.
A redo of Fame was just announced, so besides The Outer Limits, these are all go's at this point. Strange that we haven't heard much as of late sans a few whispers here and there about a remake of RoboCop. It still seems like a safe bet that MGM would revamp and remake the first film, rather than pick up where 1993's pretty bleh RoboCop 3 left off. In fact, this is a tent pole franchise and character that have almost dropped off the pop culture radar, with only a sweded trailer of the original 1987 classic bloodbath in Be Kind Rewind coming to mind.
I'm not against the idea of rebooting the character in films so long as MGM doesn't "teenify" the still shocking violence, sick humor and sharp satire of the original. And hopefully Peter Weller, who played the pork of the future in the first two flicks, gets offered a role in the film as well.
Discuss: Does the idea of a RoboCop reboot scare you? Who should direct it? And, oooh, RoboCop Versus The Terminator?