2011: Disney's Year Of Sequels? TRON 3D, Cars 2, Pirates 4, National Treasure 3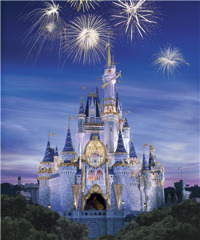 A tipster at AICN claims to have inside knowledge Disney's plan to make 2011 a year of sequels. Again, none of this is confirmed, but let's take a look at what we know so far about the projects mentioned:
TRON 3D: It was reported last year that Commercial director Joseph Kosinski was in talks to direct "the next chapter" of TRON, although we've heard this isn't necessarily a sequel (you can check out some of Kosinski's commercial work here). Word is that Disney is shooting to release the film in Digital Disney 3D in Sprint 2011.Cars 2: We've heard rumblings of a Cars sequel for the last couple years, and according to this report, Disney is shooting for a 2011 release. I find it hard to believe that Disney/Pixar really wants another Cars film, considering it took in less at the box office than Pixar's previous efforts. Brad Bird also spoke of how sequels was not in Pixar's business plan, while speaking at WonderCon 2007:
"At Pixar, the bottom line is the story that you're telling. And Pixar does not look at sequels as a financial plan. We feel we have a relation ship with the audience and that they believe in each movie we put out. We believe completely in every movie we put out. If I can come up with a story that is as good or better than that first film, then I'd love to return to that world, but it would have to be story first."
Pirates of the Caribbean 4: Disney has been developing a fourth film in the Pirates franchise following the release of At World's End. Rumor has it that the new film will be a spin-off following Captain Jack Sparrow, the character played by Johnny Depp. Many have speculated that Depp will be on a journey to find either the lost city of Atlantis or a more contained budget-friendly search for the Fountain of Youth. I'm sure Disney is eyeing a late May, June or early July release as that was the release schedule for Black Pearl, World's End and Dead Man's Chest.
National Treasure 3: And while the AICN tipster knows only of a possible 2011 release date, Jim Hill reported last month on a plot description making the rounds: "which would supposedly send the Gates family off to Easter Island and beyond in search of Atlantis. More importantly, the pure, clean power source that was supposedly lost forever when this ancient civilization sank beneath the sea. Which – were it to be harnessed today – would immediately put an end to global warming. Not to mention making gas & oil obsolete." Could this be the information hidden on Page 47 of the President's book? The first two National Treasure films were released in November/December, to take advantage of the Thanksgiving/Christmas holidays, so plan for Disney to repeat this formula.