New Photos: Richard Kelly's The Box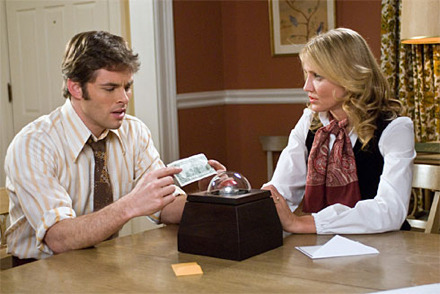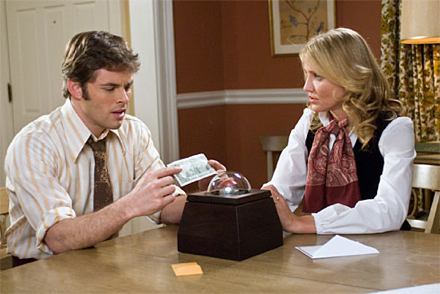 Earlier this month you got a look at the first photo from Richard Kelly's The Box. We followed that up last week with a behind the scenes video segment courtesy of NASA television. And now USA Today gives us our first look at the cast. The new production photo features stars James Marsden and Cameron Diaz as Arthur and Norma Lewis, sitting around the mysterious box.
Update: We have added a bunch of new photos below.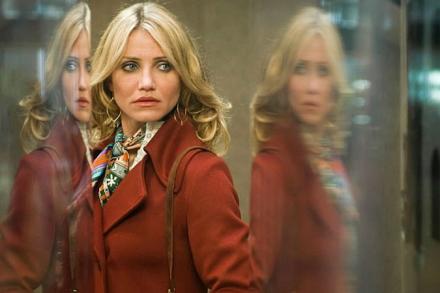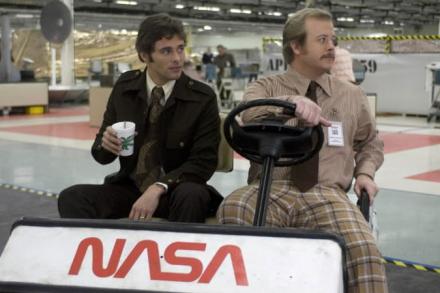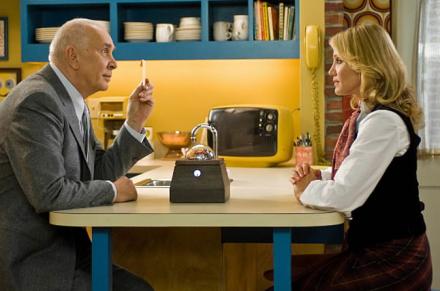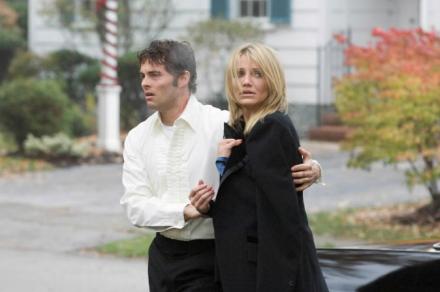 Kelly calls The Box his "first grown-up film" and the article also reveals that the film's "embellishments include '70s kitsch, teleporting and the 1976 Viking mission to Mars." So yes, there is much more to this story than a mysterious box.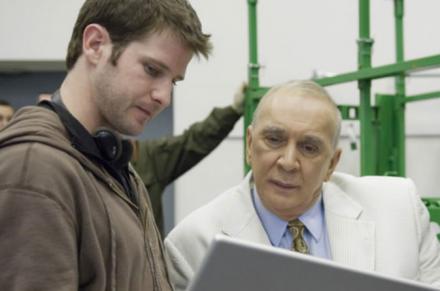 The wind tunnel at NASA's Langley Research Center in Hampton, VA serves as a command module for Frank Langella's sinister Arlington Steward. "The toy soldiers give an indication of what Stewerd might be up to," says Kelly.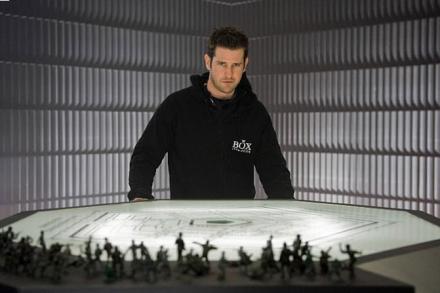 Based on the short story by Richard Matheson, "The Box" stars Cameron Diaz as Norma Lewis and James Marsden as Arthur Lewis, a suburban couple with a young child who receive a simple wooden box as a gift, which bears fatal and irrevocable consequences. A mysterious stranger, played by Frank Langella, delivers the message that the box promises to bestow upon its owner $1 million with the press of a button. But, pressing this button will simultaneously cause the death of another human being somewhere in the world…someone they don't know. With just 24 hours to have the box in their possession, Norma and Arthur find themselves in the crosshairs of a startling moral dilemma and must face the true nature of their humanity.
Discuss: Richard Kelly's feature debut Donnie Darko was amazing. His follow-up, Southland Tales bombed both critically and financially. Is Richard Kelly a one hit wonder OR could The Box be the return of the great sci-fi morality tale?