Josh Brolin As The New Terminator??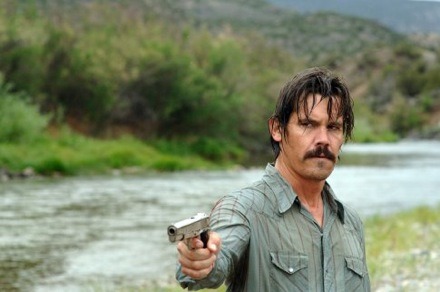 McG is hinting that No Country for Old Men star Josh Brolin might be cast as the new Terminator in  Terminator Salvation: The Future Begins. This is addition to the already officially announced Christian Bale as John Connor would certainly raise the level of talent in front of the camera in the start of this new science fiction trilogy.
"There's guys out there like Russell Crowe and Eric Bana, bring a good physicality, they do what they do, but I don't know if they're exactly right at the end of the day," McG smiles before telling Two-One-Three: "Josh Brolin is a very exciting actor – we'll see."
How would you guys feel about the idea of Josh Brolin playing the new Terminator?
Comment Below! 
McG also gives an update on the preproduction process:
"We're prepping the picture right now. The script is largely done, whether or not we're able to prep off of it, obviously we want to continue to work on it, punch it up and we're hoping for an expedient finish to the writer's strike. But I've got my fingers crossed that in a week or two it will be over."
via: comingsoon