Mongol Movie Trailer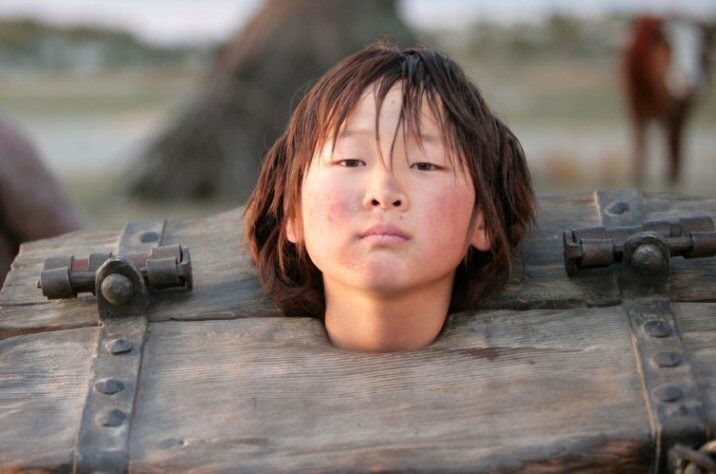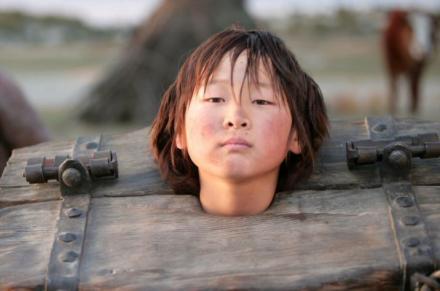 Exceeding all expectations and boldly showing up Hollywood on how to craft a stunning, historical battleground epic with tasteful violence and, sure, sweeping romance, Mongol was one of my top 10 films of 2007. And while it's valid to make the argument for those films notoriously left out of the category, Mongol deserves to win this year's Academy Award for Best Foreign Language film. The American critics who are not gushing over it, simply have not seen it and are dismissing for shades of the some reason that many will dismiss it after viewing this trailer: it's being marketed like 300 meets The Last Samurai meets Hero.
Instead, the soon-to-be signature effort from Russian director Sergei Bodrov conjures the hushed, bewitching appreciation for the existential qualities of nature and landscapes seen in Andrew Dominik and Roger Deakins's The Assassination of Jesse James By the Coward Robert Ford, the Oscar-caliber clashes of Braveheart, and the universal, R-rated, crowd pleasing paternal tale of John Milius's Conan the Barbarian. Believe it. You feel the small warmth of the campfires burning under majestic China night skies in this film, and you are transported into the main character's sprawling travels from boy to man of ye gods. The first of three planned films about the life of Genghis Khan aka Temudjin, played with stoic depth by indie Japanese actor Tadanobu Asano (Ichi the Killer), Mongol is the convincing introductory piece to what might become one of the great trilogies in all of modern cinema.
Watch the trailer after the jump. Mongol will be released in the United States on June 8 by Picturehouse Entertainment.
[flv:http://media2.slashfilm.com/slashfilm/trailers/mongol.flv 470 266]