Cool Stuff: Holographic Water Monster Invades Japan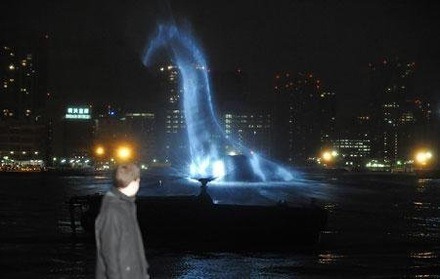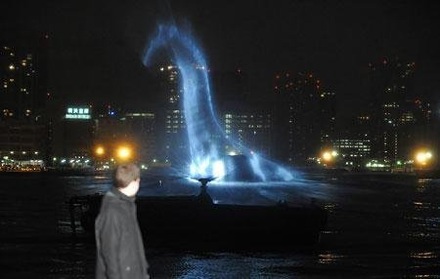 Move over Cloverfield Monster. Godzilla beware, a new monster is running amuck in Japan. Don't worry, it's only one of the coolest movie promotions of recent years.
Columbia TriStar created this super-cool water-hologram to promote the release of The Water Horse. The hologram illusion uses a water screen created by a exact light projected on a carefully sprayed water jet to create a giant pseudo-3-D Loch Ness "Water Horse" monster in Tokyo Bay. Disney pioneered this technique years ago with their "Fantasmic" show at Disneyland. They now even use the effect on their Pirates of the Carribean and Indiana Jones rides.
The film premiered in Japan a couple weeks ago. Too bad the movie isn't nearly as cool as this marketing stunt. Watch the video after the jump.
via: Gearfuse