Video Clips: Assassination Of A High School President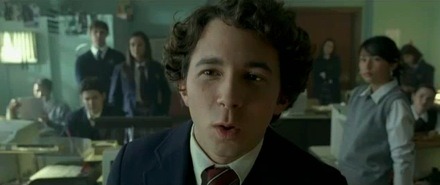 One of the best films of this year's Sundance Film Festival is the Assassination of a High School President, which I described in my review as "If John Hughes had made Chinatown set in a High School" or "Brick with a sense of humor."
I was just able to score five video clips from the upcoming film. Check them out after the jump. Now if only Yari would hurry up and release this film into theaters sometime before the announced August 2008 date...
[flv:http://media2.slashfilm.com/slashfilm/trailers/assass1.flv 470 200]
[flv:http://media2.slashfilm.com/slashfilm/trailers/assass2.flv 470 200]
[flv:http://media2.slashfilm.com/slashfilm/trailers/assass3.flv 470 200]
[flv:http://media2.slashfilm.com/slashfilm/trailers/assass4.flv 470 200]
[flv:http://media2.slashfilm.com/slashfilm/trailers/assass5.flv 470 200]