New Iron Man Photo And Fan Film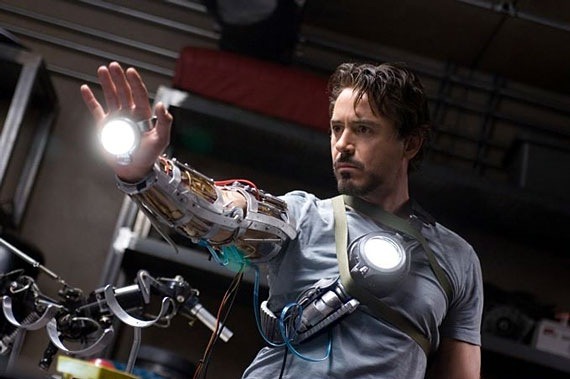 Paramount has released a new photo from Jon Favreau's Iron Man, featuring Robert Downey Jr. as Tony Stark, testing the armor's gauntlet mechanism (or so we assume). Click on the photo above to enlarge.
Our friends at Screenrant have an exclusive look at a Iron Man fan film created by David Guivant. Designed as a spec opening title sequence for a fictional television series called The Invincible Iron Man. You'll actually be amazed at some of the special effects. Watch it now on Screenrant.