Over Her Dead Body Movie Trailer And Poster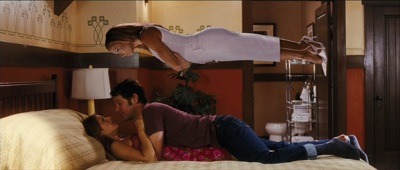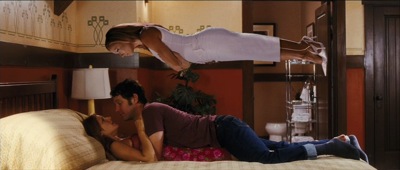 New Line has released a trailer and new theatrical poster for the upcoming supernatural romantic comedy Over Her Dead Body from former Drew Carey Show writer Jeff Lowell. Paul Rudd, Eva Longoria, Lake Bell, Jason Biggs, and Lindsay Sloane star in the story of a woman who discovers her new boyfriend is being haunted by the bitchy ghost of his former fiancee.
I'm pretty sure the only reason I'm posting this is because Paul Rudd is in it. I'm certainly not posting it because it looks hilarious. It looks like a watchable date movie. And by that I mean, a movie that your girlfriend might try to drag you to that you won't have to make up an excuse for. Watch the trailer and see the poster after the jump.
[flv:http://media2.slashfilm.com/slashfilm/trailers/overherdeadbody.flv 470 200]
You can also watch the trailer in High Definition on Yahoo. Over Her Dead Body hits theaters on February 1st 2008.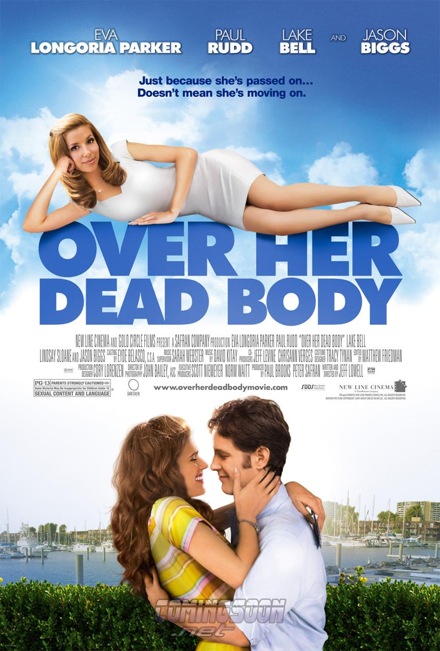 Poster via ComingSoon