Cool Stuff: Life-Size Cylon Replica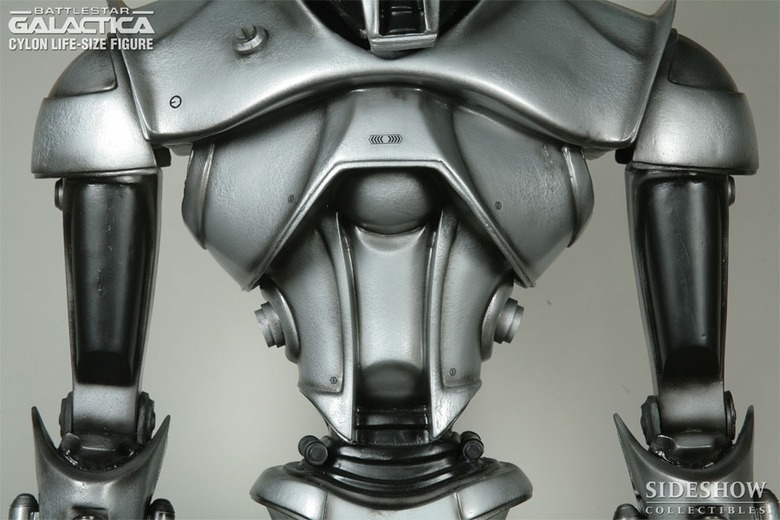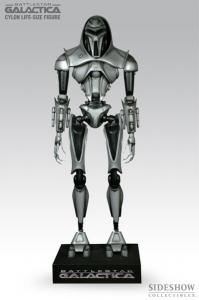 Sideshow Collectables is now selling a Life-size Cylon, as seen in the re-imagined Sci-Fi Channel series 'Battlestar Galactica'. Standing 7-feet tall, Cylon features "the haunting visor lights of the robotic soldier synchronized to the menacing, eerie hum of the Cylon Centurion." The life-size figure features a 100% fiberglass body with a Hammered Duo-Tone Finish. Each Cylon is hand-made (which explains why orders take 8-12 weeks to complete) exclusively by Fred Barton Productions, and officially licensed through Universal Studios. Buy your own 300-pound Cylon for only $7900.00! What a bargain.
I'm not a Battlestar fan. It's not that I don't like the show, but instead that I haven't had a chance to watch it (despite all my friends highly recommending it to me). I always wanted to pick up Sideshow's Terminator T-800 Endoskeleton 1:1 Scale Replica, but like most people – $5950 is too much for me to spend on a geek decoration (but who knows... maybe someday). Check out more photos of the new Life-size Cylon figure after the jump.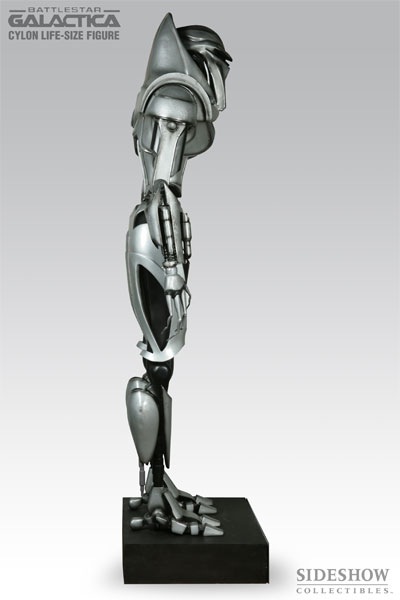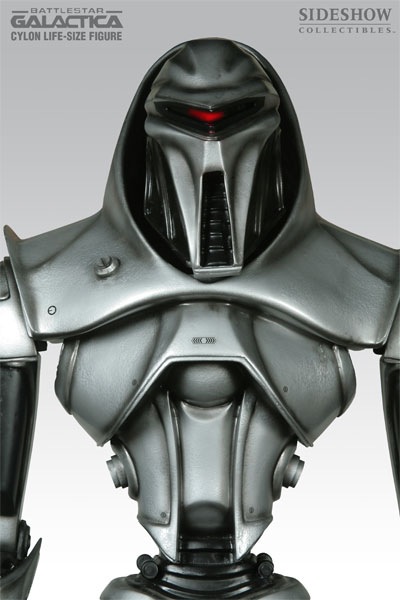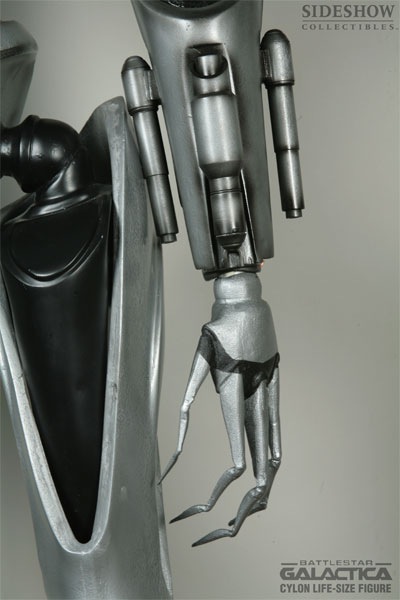 Buy your Cylon now on Sideshowtoy.com.
Cool Stuff is a daily feature of slashfilm.com. Know of any geekarific creations or cool products which should be featured on Cool Stuff? E-Mail us at orfilms@gmail.com.