First Look: Hell Ride, City Of Ember, The Bank Job, Australia, Fighting

I hate to do another compilation post, but I have a lot of first look production photos to show you.
Dito Montiel's (A Guide to Recognizing Your Saints) Fighting stars Channing Tatum as Sean Arthur, a young ticket scalper who is introduced to the world of underground street fighting. Terrence Howard, Brian J. White, Luis Guzman also star. The first photo below of Tatum in action reminds me of Brad Pitt in Fight Club. The second photo shows Montiel directing Tatum in between takes. Rogue Pictures will release the movie in 2008.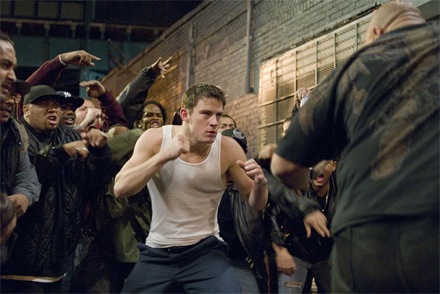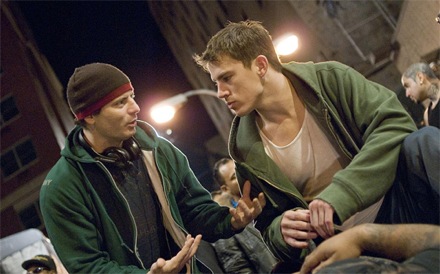 Quentin Tarantino presents Hell Ride will premiere at the Sundance Film Festival in January. A call back to the biker flicks from 30 years ago, Hell Ride follows a a group of bikers (played by Larry Bishop, Michael Madsen, Eric Balfour), who hit the road to avenge the death by a rival motorcycle gang called the 666ers. Dennis Hopper and Vinnie Jones also star. The Weinstein Company will release the film in 2008.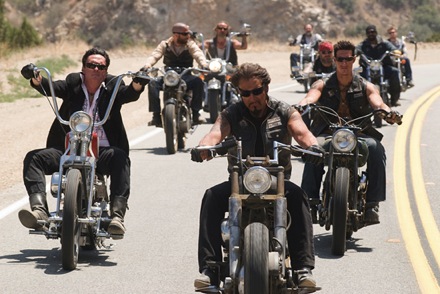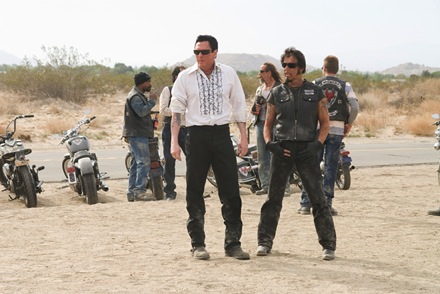 Bill Murray stars as The Mayor of Ember, in the big screen adaptation of Jeanne Duprau's novel City of Ember. For generations, the people of the City of Ember have flourished in an amazing world of glittering lights. But Ember's once powerful generator is failing, and the great lamps that illuminate the city are starting to flicker. Now, two teenagers in a race against time, must search Ember for clues that will unlock the ancient mystery of the city's existence, and help the citizens escape before the lights go out forever. The film adaptation also stars Saoirse Ronan and Tim Robins. Fox-Walden is releasing the film on October 10th 2008.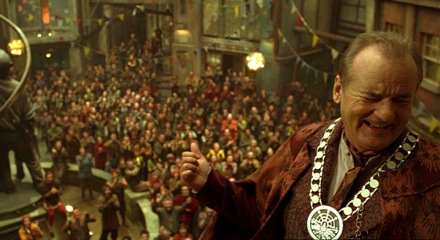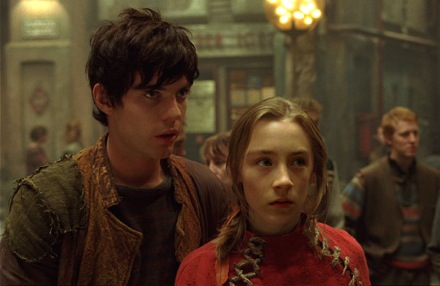 Jason Statham stars in a new heist movie called The Bank Job. Roger Donaldson's (Species, The Recruit, Dante's Peak) new film is based on the true life story of a London based heist that netted "Oceans Eleven" money with no arrests and not one penny recovered. Set in 1971 when thieves tunnelled into the vault of a bank in London's Baker Street and stole over three million pounds. The Bank Job will hit theaters on March 7th, 2008.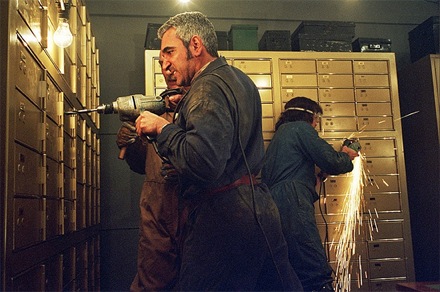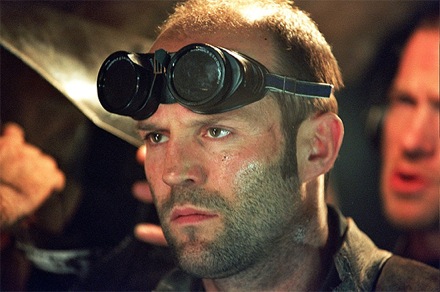 Baz Luhrmann's (Moulin Rouge!, Romeo + Juliet) Australia is set in northern Australia prior to World War II and centers on an English aristocrat (played by Nicole Kidman) who inherits a cattle station the size of Maryland. When English cattle barons plot to take her land, she reluctantly joins forces with a rough-hewn stock-man (Hugh Jackman) to drive 2,000 head of cattle across hundreds of miles of the country's most unforgiving land, only to still face the bombing of Darwin, Australia, by the Japanese forces that had attacked Pearl Harbor only months earlier. Australia will hit theaters on September 5th, 2008.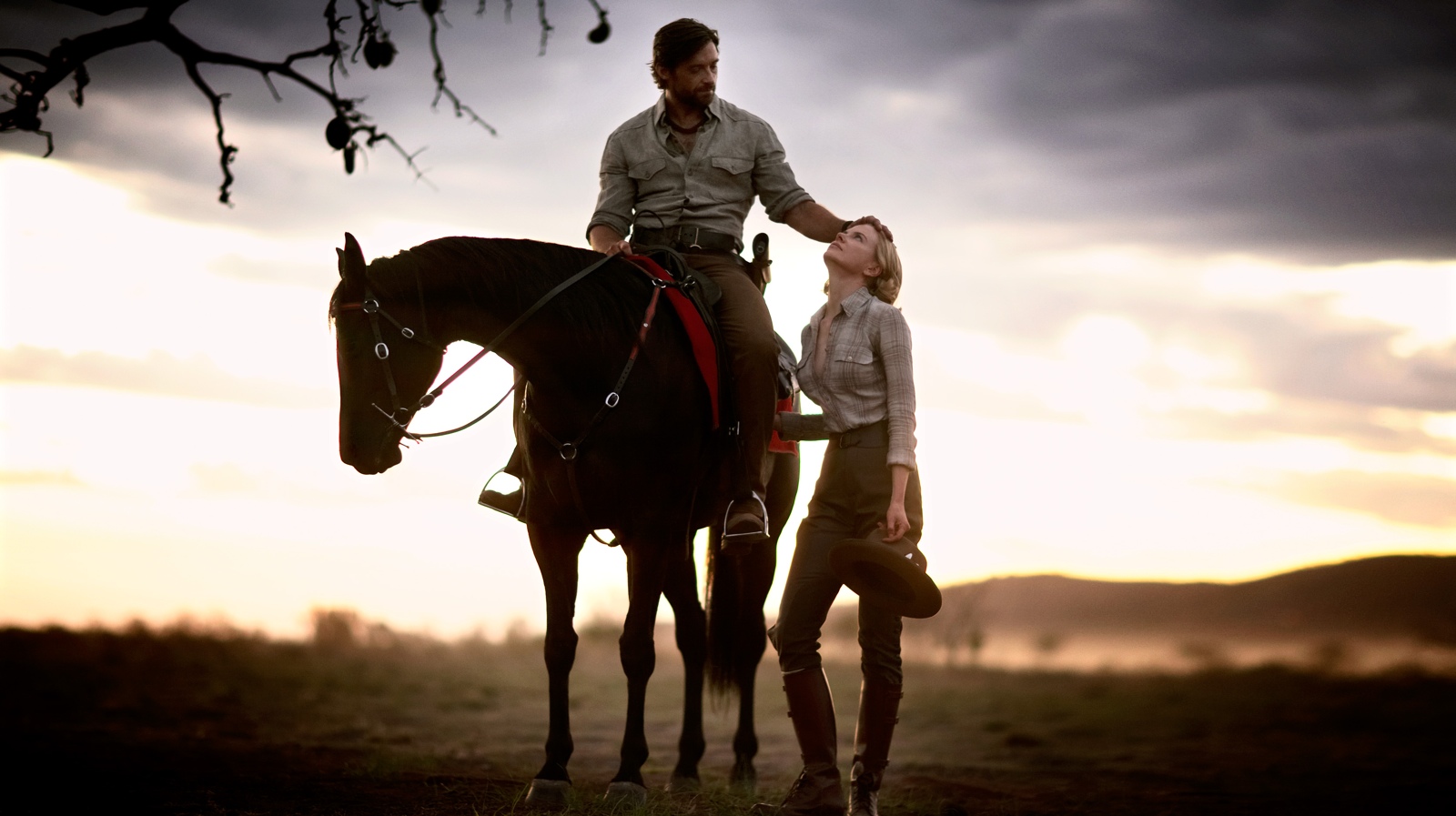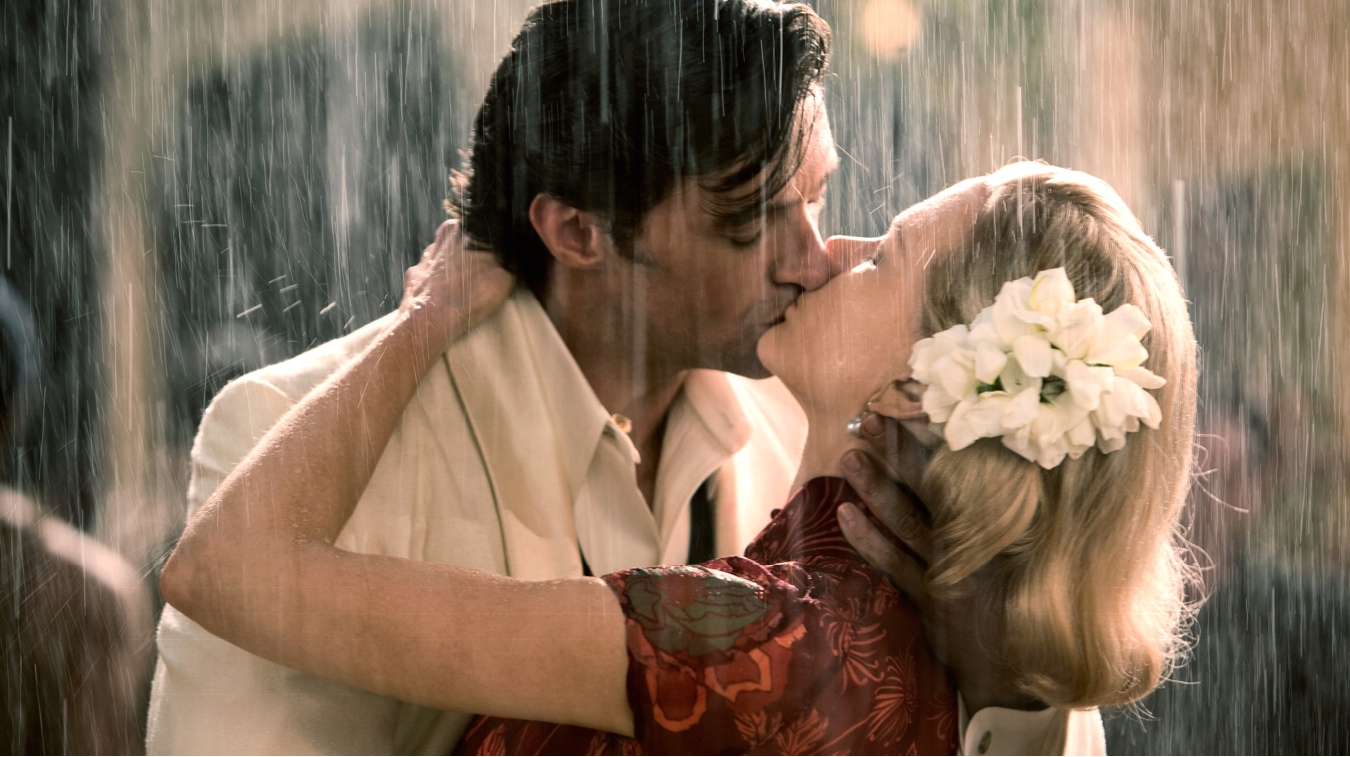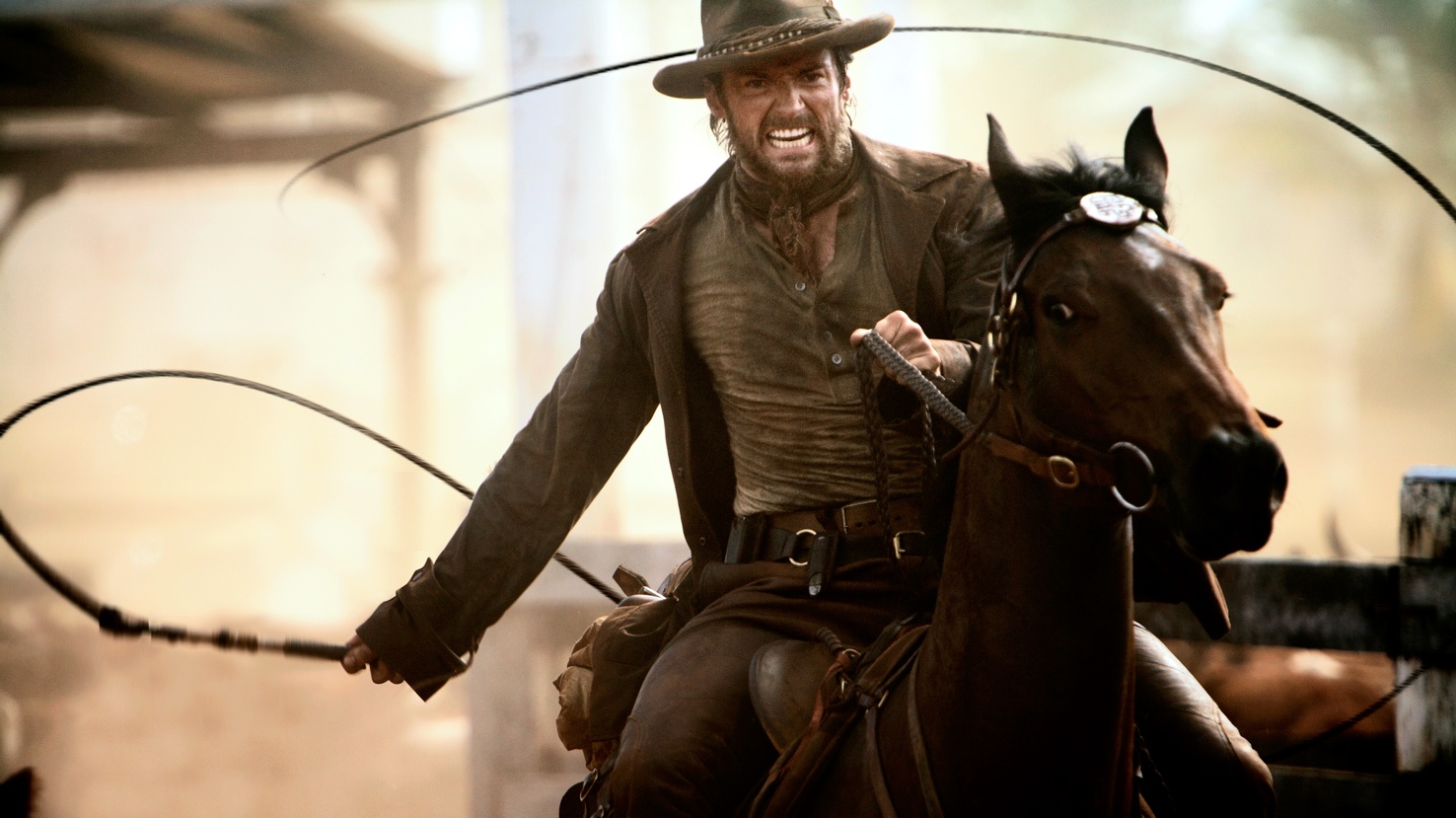 sources: ComingSoon, FirstShowing, CinemaBlend, Empire, FilmSchoolRejects