Casting: Chow In Dragonball, Affleck In State Of Play, And Pitt In Tree Of Life
There's a lot of casting news tonight, and instead of boring you with three separate news stories, I thought it might be better to combine them into one Casting update. So here we go.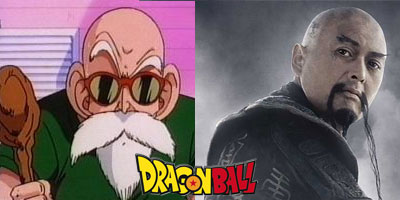 Chow Yun Fat has been cast as Master Roshi in 20th Century Fox's live-action Dragonball Z movie. Chow's character trains Goku, played in the film version by  Justin Chatwin, an alien warrior who must protect Earth from "an endless stream of rogues bent on dominating the universe and controlling mystical objects known as Dragon Balls." He may look like an old man but he is stronger than most beings on Earth. In English, his name means "Invincible Old Master". The announced cast also includes: James Marsters, Emmy Rossum and Jamie Chung. Dragonball is currently shooting in Mexico City.
Kevin Macdonald is currently in talks with Ben Affleck to replace Edward Norton, who has officially left Universal's State of Play. The film which was scheduled to begin production in Mid-November, will now begin production in January 2008. Affleck will play a fast-rising politician who is caught up in a murder conspiracy. Russell Crowe will play a journalist who is investigating the killing. Helen Mirren, Rachel McAdams, Robin Wright Penn and Jason Bateman are also attached.
Brad Pitt, who also just left State of Play, is now in talks to replace Heath Ledger in Terrence Malick's Tree of Life. Sean Penn is still scheduled to play a supporting role in Tree of Life. Apaprently Pitt would have earned $20 million against the gross to star in State of Play, but is considering this film which offers "nearly no upfront money." In this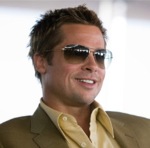 day and age, you have to respect an actor who would turn down that kind of cash, and instead opt to work for Malick for next to nothing (at least up front).
What is it about? In one version of the screenplay, the story opened with "a sleeping god, underwater, dreaming of the origins of the universe, starting with the big bang and moving forward, as fluorescent fish swam into the deity's nostrils and out again." Malick supposedly wanted to create something that has never been seen before, and dispatched cameramen all over the world. They shot micro jellyfish on the Great Barrier Reef volcanic explosions on Mount Edna, and ice shelves breaking off in Antarctica. special effects consultant Richard Taylor describes sections of the script as "pages of poetry, with no dialogue, glorious visual descriptions." Sounds interesting