Michel Gondry's Upcoming Comic Book Adaptation - Interior Design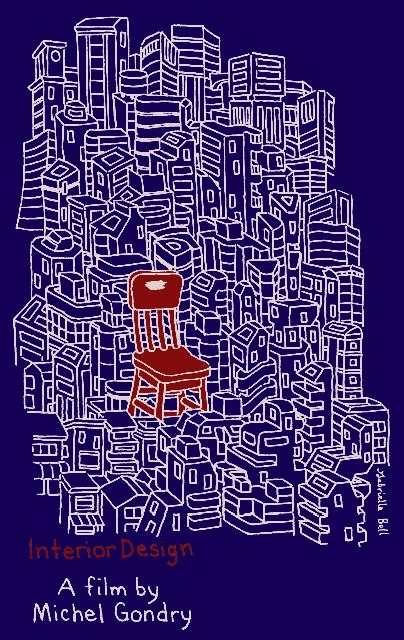 Mel Valentin sends along word about Eternal Sunshine director Michel Gondry's 30-minute short film which will appear in the upcoming Tôkyô!, a triptych film in the same tradition of New York Stories or Paris, je t'aime). Not so coincidentally, Gondry was originally set to direct a segment of Paris, je t'aime, but had to drop out for unknown reasons.
The film tells three separate stories of the Japanese capital, one by Leos Carax, one by Bong Joon-Ho, and one by Gondry. Gondry's segment is titled "Interior Design". Written by Gondry and comic author Gabrielle Bell, Design is based on Bell's comic book "Cecil and Jordan in New York" from "Kramer's Ergot #5". The story follows a girl [Ayako Fujitani] who tries to move into Tokyo with her boyfriend. Unable to find an apartment or a job, she eventually turns into a chair. Sounds like something Gondry would make.
Bell was on-set throughout the filming. The movie is now in post production. No release details have been released, although I wouldn't be surprised to see it at Festival d Cannes in May. Another viable option is The International Tokyo Film Festival in October, but that might be too far off.