Cool Stuff: Abandoned Refuge AT-AT Star Wars Model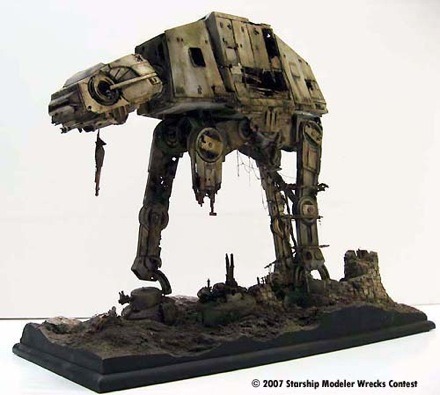 Professional model maker Dimitri Kaliviotis likes to recreate wrecked and destroyed vehicles out of sci-fi models. The rusted Abandoned Refuge AT-AT wreck shown above, won the Starship Modeler's Wrecks online contest. Don't ruin your $1500 Master Replicas Star Wars AT-AT Imperial Walker Studio Scaled Replica just yet. Kaliviotis' model took 2 months to complete, and was created using a heavily modified garage kit, which is not commercially available. Now if only LucasFilm would release a studio replica of Dimitri's model.
Kaliciotis has been working as a professional model-maker on American film productions shot in Montreal, for the past eight years.
Check out more photos of the destroyed AT-AT model after the jump.
Know of any geekarific creations or cool products which should be featured on Cool Stuff? E-Mail us at orfilms@gmail.com.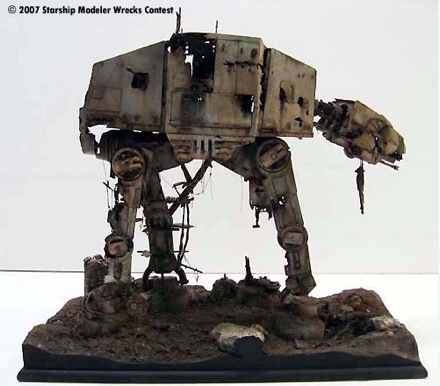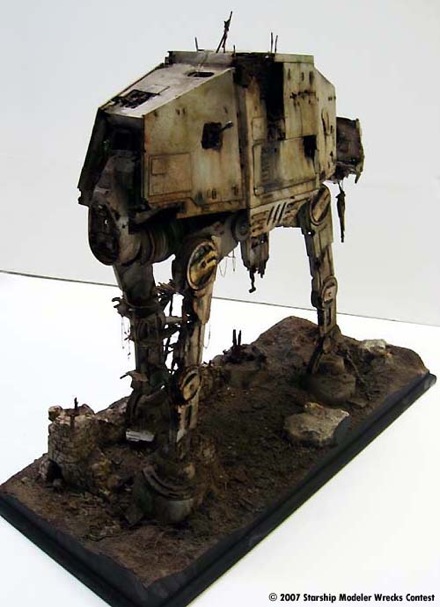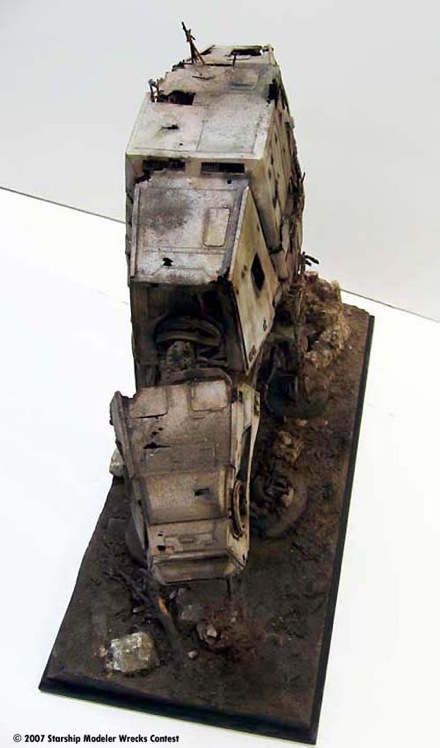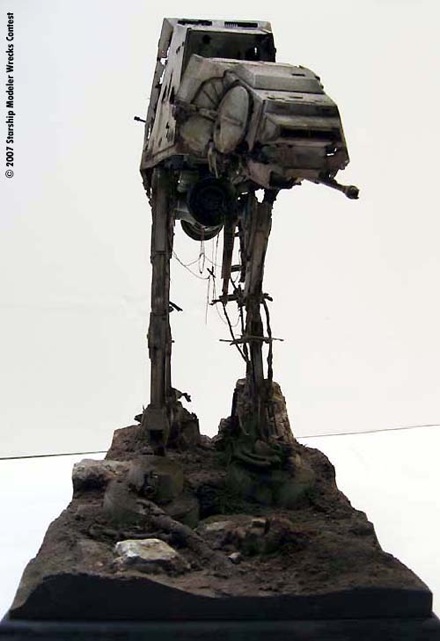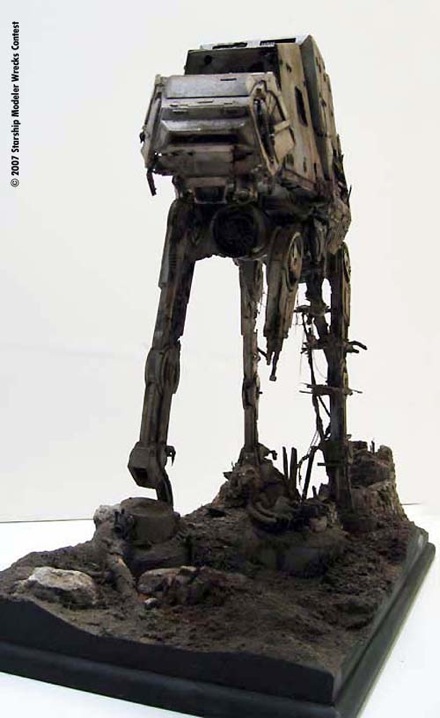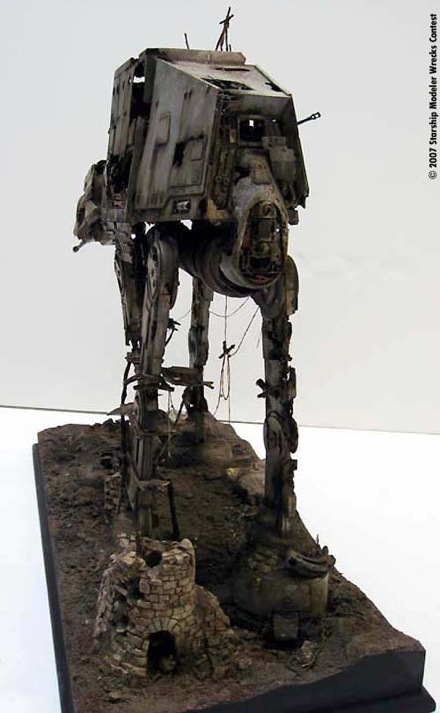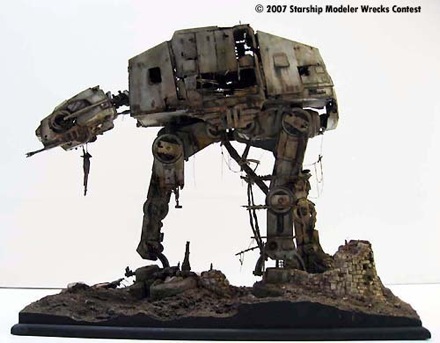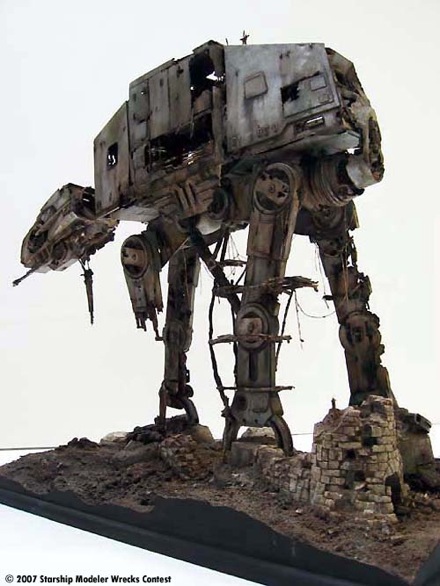 via: Gizmodo