Cool Stuff: The Science Of Sleep Disasterology Calendar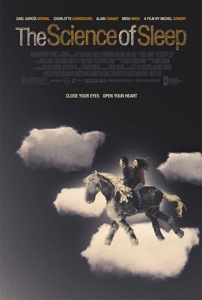 One of the coolest movies of last year came and went relatively fast, and was virtually unnoticed by mainstream audiences. I'm talking about The Science of Sleep, Michel Gondry's quirky romantic dramedy about a young man, entranced by his dreams and imagination, who becomes lovestruck with a French woman and feels he can show her his world. If you haven't yet seen it, I highly recommend you add it to your Netflix queue.
Anyway, in the film Gael García Bernal plays Stéphane Miroux, an aspiring artist who at one point pitches an idea for a "disasterology" calendar, where each month would feature an illustration of a famous disaster. I always wished that Warner Independent would have created a replica of this prop for promotional purpose. Nearly two years later I discovered while browsing flickr, that they had done just that.
So below you can find the twelve illustrations from Stéphane's fictional Disasterology Calendar.
Know of any geekarific creations or cool products which should be featured on Cool Stuff? E-mail Us.