Exclusive: Ludacris Joins Gerard Butler's Game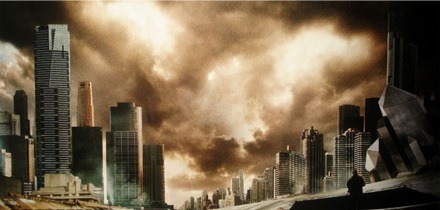 Chris "Ludacris" Bridges (Fred Claus, Crash, 2 Fast 2 Furious) has joined the cast of Lionsgate/Lakeshore's upcoming Gerard Butler sci-fi action thriller which is currently being filmed under the title of Game.
The film, written and directed by Crank helmers Mark Neveldine and Brian Taylor, takes place in the near future where nano technology has been developed to allow for mind control. In this dystopian world, death row inmates are unknowingly being controlled in an ultimate online multi massive player game, where the winner of 30 games is set free (ala Running Man). Butler plays Kable, who is the most successful player in "Slayer" history, with only three games left to survive. Ludacris is part of a vigilante renegade underground group called H.U.M.A.N.Z., which also includes Alison Lohman. Lohman told me a little more about her role in the film at the Beowulf Junket last week.
"I play this revolutionary chick. She's a vigilante, part of this underground group that is trying desperately to save the world from debaucherous. She's an idealist. I help [Gerry], but he doesn't know what is going on and I inform him that he's in prison in the video game."
When asked if the rapper turned actor would be the comic relief, one of the producers responded saying "No," then describing his role as "the intelligent heavy of the movie." I got the impression that he might even be the leader of the group.
The yet-to-be-titled film is being shot for the next few months in Albuquerque, New Mexico and will hit theaters in December 2008.