Zodiac Screenwriter Hired To Write Spider-Man 4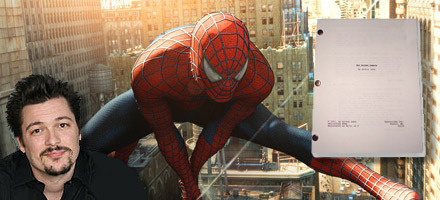 Sony Pictures has hired Zodiac scribe James Vanderbilt to write Spider-Man 4. Thank god Sam Raimi is not writing this one: He's a great director, but the screenplay for Spider-Man 3 was a mess. Vanderbilt's scriptology includes The Rundown, Basic and Darkness Falls. James also did a polish on X-Men Origins: Wolverine, and wrote the screenplay for the upcoming adaptation of the Vertigo comic book The Losers.
However, I'm not sure if Vanderbilt will be able to start writing anytime soon, with the writers Strike set to begin within hours. The fourth Spider-Man film is set to hit theaters in 2009 (presumably Summer). Sam Raimi has yet to commit to the project, and has recently said that he wants to see how the script turns out first. Industry insiders say that Raimi is waiting on The Hobbit before committing to any big projects. Raimi has said that he will only do the Lord of the Rings prequel if Peter Jackson settles his feud/lawsuit with New Line, and come on board the project as producer.
source: EW