The Green Lantern Gets A Director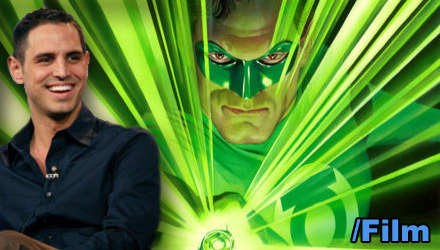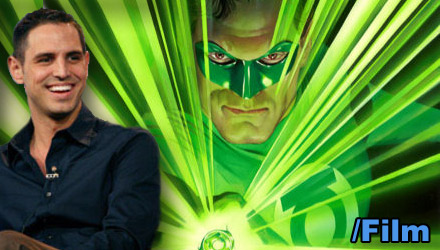 Yesterday we reported that David Dobkin (Fred Claus) had signed on to direct a big screen adaptation of The Flash comic book. Dobkin revealed that his film would be set in the same universe as the Justice League of America movie which is now being cast. This brought us to the conclusion that Warner Bros is hoping to quickly capitalize on the success of the superhero team-up film, with a new solo franchise. Well it now appears that The Flash is not the only film getting a fast track into production.
Greg Berlanti (The Broken Hearts Club) has signed on to direct a live-action big screen adaptation of The Green Lantern. Berlanti is penning the script with Marc Guggenheim and Michael Green. So what else has Berlanti done? He executive produced Dirty Sexy Money, Everwood, and Brothers & Sisters. But Warner Bros is saying "Who cares if his only experience is a $1 million indie romantic comedy, he could probably handle a big screen superhero film!" Are they on crack? I was a little miffed when David Dobkin announced his Flash plans yesterday, but at least he has a filmography. Sure they were comedies, but he can make a movie, if anything, I know that. But the Berlanti is very perplexing to me. Variety sheds some light on how Berlanti may have earned this gig:
"Guggenheim, who works with Berlanti as a writer-producer on Brothers & Sisters, wrote the Marvel comicbooks Amazing Spider-Man, Wolverine and Blade. Green, the "Heroes" co-exec producer who worked with Berlanti on Everwood and Jack & Bobby, wrote the Marvel Comics title Superman/Batman and was a writer-producer on Smallville."
Networking (Who you know) trumps talent or experience in Hollywood. Apparently, Berlanti met with DC Comics senior vice president Gregory Noveck a year ago about bringing Green Lantern to the big screen.
Don't get me wrong, I'm not against Warner Bros making a Green Lantern film, or a Flash movie for that matter, I just want them to be done right. Because if a film like Daredevil teaches us anything, it is that a movie studio will only give a franchise one chance (Of course, The Incredible Hulk and The Fantastic Four might be the only exceptions).
The Hollywood Reporter has the following quote from Greg:
"To me, this was on the last great comic book movie that hasn't been made," said Berlanti, who grew up reading comics in the 1980s. "It was a comic book with a real mythology that you would see in a lot of the space operas and the sci-fi books. The best part about it, anybody can be become one of the Green Lanterns because anyone can end up with that ring." "The danger and the fear from a lot of people is that it would be silly. In these post-'Harry Potter' and 'Lord of the Rings' days, it's not any more fantastical than that. It's taken movies like that to make it feel as if a Green Lantern film is possible."
With The Flash and The Green Lantern spin-off movies in the works, it makes me seriously wonder if Warner Bros will announce that the Bryan Singer's Superman sequel, The Man of Steel, is no more. It seems to me that the studio sees more benefit in a Superman film, which is an offshoot of the Justice League movie.
The Green Lantern character was created by writer Bill Finger and artist Martin Nodell in All-American Comics #16, published in July 1940. The Green Lantern possesses a power ring that gives him control over the physical world as long as the wielder has sufficient willpower and strength to wield it.