What Would NPH Do?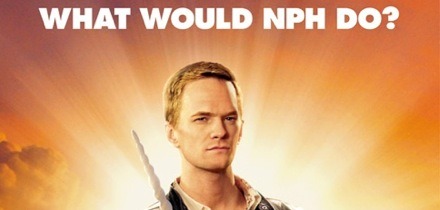 "NPH Would never do that man!"
So, the question now becomes,
"What would NPH do?"
That is the topic of the new Harold and Kumar Escape From Guantanamo Bay movie poster (thanks to IGN, via Cinematical), which features Neil Patrick Harris riding a unicorn. Interestingly enough, the poster features the older "Harold & Kumar 2" title and "Coming Soon" although it was announced last week that the film will now hit theaters on February 8th 2008 (pushed up from April). The website listed on the poster, WhatWouldNPHDo.com, redirects to the official Harold & Kumar website with the previously released teaser trailer. Check out the full poster below.