More Justice League Plot Details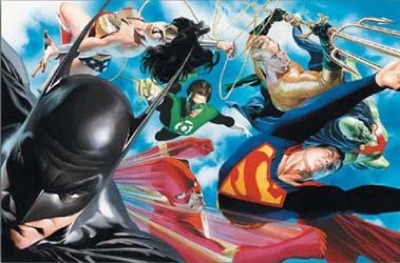 Entertainment Weekly has gotten their hands on some Justice League Script details. They have confirmed that all seven original members of the Justice League are featured (Batman, Superman, Wonder Woman, the Flash, Green Lantern, Aquaman, and the Martian Manhunter). But this is something we've already known thanks to a previous leak report. But here is the real shocker, EW claims that the movie is "an origins story about the superhero conglomerate" while our previous report led me to believe that the story began years after the JLA had already formed.
The plot revolves around villainous businessman Maxwell Lord and involves cyborgs called OMACs (One-Man Army Corps), who can take over humans and turn them into killing machines. There are epic battles between Superman and Batman, as well as Superman and Wonder Woman.
The magazine also offers a character breakdown, but nothing new is revealed here.