First Look: Maria Bello As The New Evelyn In The Mummy 3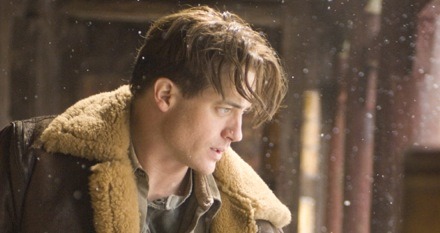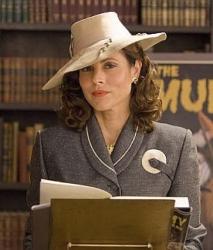 Rob Cohen has published a few new photos from the set of The Mummy 3: Tomb of the Dragon Emperor, including one of Maria Bello as the new Evelyn (yuck, where is Rachel!?).
I wrote earlier today that I actually enjoyed the first Fast and the Furious film (a comment I'm sure to get a lot of flack for), also a Cohen project. I also very much had fun in the first Mummy film, but where can this series go? It's basically an Indiana Jones knock off with a less talented cast, crew and oh yeah, a sad supernatural Mummy character, which in the third film is played by Jet Li (yes, that Jet Li).
And Cohen's filmography has suffered in recent years (xXx, Stealth). I keep having to remind myself that Cohen once made Dragonheart. So I don't have much faith in The Mummy 3, but in this case I hope I'm proved wrong.
I have recently gotten the criticism that I've been far too negative. But the truth is I go into every screening wanting to love the movie, wanting to be surprised. And The Mummy 3 is the perfect example of this. I want it to be fun and magical, but magical and fun isn't a realistic expectation.
Check out the new photos after the jump.