Michael Moore On Oprah, Sicko Re-Released In Theaters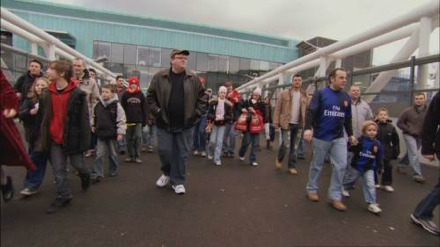 The Weinstein Co are re-releasing Michael Moore's Sicko this weekend, giving American audiences one more chance to catch this important documentary on the big screen. I can't recommend this film enough, it's one of the best of the year.
And I'm sure it's no coincidence that Moore will also be making a second appearance on Oprah today to follow up on his appearance from months ago. Following Moore's first Sicko appearance, Oprah received thousands of letters from viewers who wanted to share their own health care horror stories. She invited a number of them to come on today's show, which will feature not only Mike but the head of the health insurance lobby in D.C.
Sicko is the third highest grossing documentary of all time.
contributing sources: CinemaBlend, MichaelMoore.com, BoxOfficeMojo.com