George Romero Plans For Sixth Zombie Film?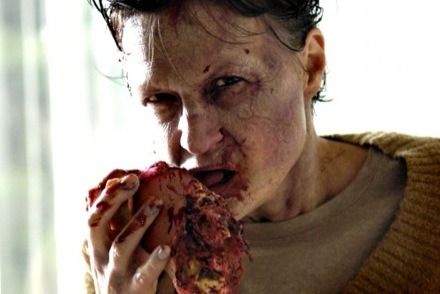 We hated George Romero's Diary of the Dead, and by the look of the emails and comments we have gotten, we're not the only ones. As we reported earlier this week, The Weinstein Co bought the film, because, well, it's marketable – even though it may be god awful. And don't get me wrong, I love Romero's earlier zombie flicks. May-be I was looking for something more in tune with those films, and less gimmicky.
Romero told Bloody Disgusting that if Diary does well for The Weinsteins, there is plans in place for him to write a sixth zombie film. Unfortunately, the film would pretty much be a sequel to Diary of the Dead, and the story would begin directly following the conclusion of that film. Romero says that he doesn't have plans to continue the franchise at this time (unless of course Diary warrants a sequel). As much as I would like another Romero zombie flick, I hope that Diary doesn't snowball into a sequel.