Kristen Bell Talks Rumored Veronica Mars Movie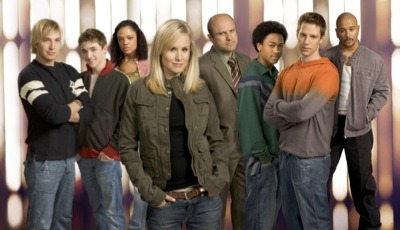 Fans of Veronica Mars are hoping for a future. I was an avid watcher of the show, and was shocked when it wasn't renewed. Fans around the world were in disbelief, thinking that an announcement was enviable. Another season of the show will eventually be announced with Veronica in FBI Training school. But no announcement ever came. So the new hope is a movie, but star Kristen Bell told MTV that that isn't likely.
"There's [rumored] talk of a movie one day. Maybe. Who knows? [But] we haven't even discussed it," said Bell. "Depends on how well I age," Bell laughed. "But I'd go wherever [the writers] took me. I think that they've always been utterly brilliant."
I, like most other Veronica Mars fans, have not yet given up hope.