New Across The Universe Photo And Videos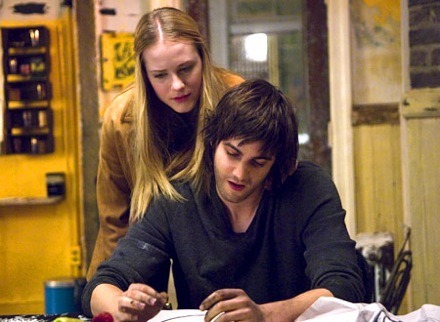 Across The Universe is on our list for the most anticipated films of 2007. We've been waiting for this film for what seems like forever. The movie trailer was released in February and absolutely blew us away (if you haven't seen it yet, watch it now). Then came stories that director Julie Taymor was fighting with the studio to keep her final cut after Revolution Studios founder Joe Roth re-cut the film without her permission. It will be interesting to see what this film looks like when it premieres at Toronto. MTV Has posted a new photo from the film (seen above).
MTV also has two exclusive clips of a pre-Marilyn Manson Evan Rachel Wood and Jim Sturgess singing classic Beatles tunes in Julie Taymor's upcoming film. You can watch them at Overdrive.